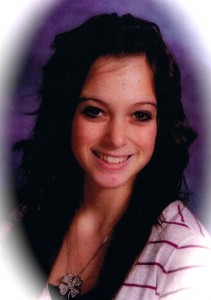 With his preliminary hearing set for May 5th and 6th whether Kody Patten will face the death penalty could depend largely on the results of Micaela "Mickie" Costanzo's still uncompleted autopsy.
"His confession alone makes him a candidate for the death penalty," said a criminal defense attorney who commented on the case. "But while it has all the elements that could justify seeking the death penalty, it could be considered an over reach by some. If however there was a sexual assault involved then it is probably much more likely that the DA would seek the death penalty."
In his confession Patten ultimately admits to Police to taking Costanzo from school property, driving her five miles away from her home and killing her with a shovel. All of those specific admissions could merit the death penalty by themselves. However according legal experts  the death penalty is rarely sought for those 'aggravating circumstances' described in the statute, especially for someone as young as Patten.
That could change if the autopsy reveals that Mickie Costanzo was raped.
"If that is the case I think the public would almost demand it," the attorney said. "And the DA would have a hard time arguing against it because of cost or any other reason, even if he wanted to."
Juries are also much more likely to give a death sentence if rape is involved according to even a cursory survey of Nevada death row inmates. Sexual assault or torture is key element of crime committed by the most 78 men now on Nevada death row. While for inmates serving even life without the possibility of parole for premeditated murder a sexual assault element is much rarer according to prison estimates.
Rape by itself used to be punishable by the death penalty in Nevada until capital punishment was first declared unconstitutional in 1972.
When the state reinstated capitol punishment in 1976 only those convicted of murder with special circumstances became eligible for the death sentence.
While no mention of sexual assault was made in the initial police report presented during Patten's first court appearance given at least some of the actions by the court indicate that Elko District Attorney Mark Torvinen is heavily considering seeking the death penalty for Patten.
The report released during Patten's post arrest hearing is actually a synopsis by Elko County Sheriff's Detective Kevin McKinney  of the official police report prepared by West Wendover Police detective Donald Burnham.
The complete report as well as the autopsy could contain much more damning evidence against Kody Patten, perhaps enough to compel a death penalty.
"It does appear that (District Attorney) Mark Torvinen is headed in that direction (death penalty)," said his court appointed Attorney John Ohlson of Reno
A major signpost indicating that direction is the appointment of Ohlson himself. One of the most experienced death penalty trial lawyers in the state, Ohlson was appointed last Tuesday by Elko Justice of the Peace Al Kacin. In addition to the Reno death penalty expert Kacin also appointed Elko Attorney Jeffrey Kump, the only local attorney in Elko certified to try death penalty cases.
In addition to appointing the two certified death penalty attorneys Kacin also removed the Elko Public defender Alina Kilpatrick over her and her supervisor's objections from the case even as a second assistant attorney.
If the autopsy does reveal a sexual assault and Patten is tried for his life, his lawyers may seek to establish that the killer and his victim were at least one time romantically linked.
"He is young and there is a man/woman element in this case," Ohlson said. "That usually mitigates it among jurors."
Patten turned 18 on December 31, 2010 and the man's relative youth at the time of the crime could also be used by the defense to play on the sympathies any future jury should the case go to trial.
Patten's age could also figure into the case in another way, his juvenile criminal record. While release of that record is forbidden by law, confidential sources have confirmed to the Advocate that Kody Patten what could be an extensive history of violence toward others while a minor.
According to one well place source Patten was just one infraction away from being expelled from West Wendover High School at the time of Costanzo's murder while another said that his last run in with the law as a minor concluded just a few weeks before he turned 18.
While Patten may soon be on trial for his life another person interested in the autopsy could be West wendover Police chief Ron Supp, most particularly in the kills time of death.
Costanzo was reported missing by her mother at about 5:15 pm Thursday afternoon when she failed to return from track practice. And so began a nightmare for the young girl's family and Wendover.
Police went on alert and increased patrols. One enterprising officer using facebook formed an ad hoc search party that eventually numbered around 80 volunteers Thursday night.
West Wendover Police Chief Ron Supp did not however issue an Amber Alert and his department did not issue a press release regarding the missing girl until well into the day after she was reported missing.
"I don't think it would have made any difference," said West Wendover High School Principal Terry Carsrud. "Thursday night the school was full of volunteers looking for her anyway.
An AMBER Alert or a Child Abduction Emergency (SAME code: CAE) is a child abduction alert bulletin issued upon the suspected abduction of a child, since 1996.
AMBER Alerts are distributed via commercial radio stations, satellite radio, television stations, and cable TV by the Emergency Alert System and NOAA Weather Radio (where they are termed "Child Abduction Emergency" or "Amber Alerts"). The alerts are also issued via e-mail, electronic traffic-condition signs, the LED billboards along with the LED/LCD signs of billboard companies such as Clear Channel Outdoor, CBS Outdoor and Lamar, or through wireless device SMS text messages.
Instead of a 100 pairs of eyes there could have been over a 1,000 had a mass alert been issued but according to Patten's statements to police a million searchers may not have saved the girl in time.
If the autopsy however gives a time of death significantly later than when Patten said he killed the girl, the current rumblings against Supp for waiting so long to organize a search could become louder.
According to the report Patten in a borrowed SUV somehow got Costanzo into the vehicle shortly after she emerged from the girls locker room after practice. Instead of driving her home, Patten drove out to the gravel pits about five miles west of town. There he told Police Detective Donald Burnham they fought. At just under 6 feet and weighing 190 lbs, Patten towered over the barely 5 foot tall Costanzo and outweighed by over 80 pounds.
According to McKinney's report Patten confessed to shoving the girl who then fell hitting her head on the cars bumper. Patten then told Burnham he pushed Costanzo again, and again she fell down and hit her head on a rock. Patten then said he panicked when Costanzo went into convulsion and struck her with a shovel that happened to be in his hand. The shovel sliced through the young woman's neck. Patten then buried the young woman, drove home, went to bed and went to school the next day.