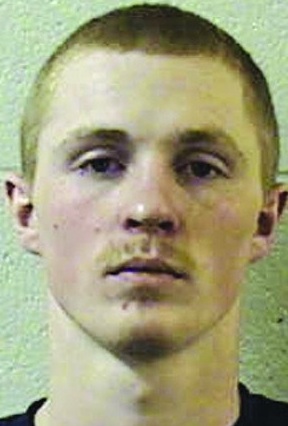 Confessed killer Kody Patten may be angling for an insanity defense according to court documents filed Wednesday.
Patten confessed to the brutal murder of 16 year old West Wendover school girl Micaela Costanzo just two days after her body was found and four days after she was reported missing in early March.
According to papers filed with Elko Justice Court, Patten's attorneys moved to waive Patten's May 6th preliminary hearing and petitioned the court to send their client to the psychiatric hospital in Reno, Lakes Crossing for mental evaluation.
According to its web site: Lake's Crossing Center is Nevada's only program for the mentally disordered offender.  The agency provides statewide residential and outpatient services to individuals who have been evaluated as requiring mental health services in order to proceed with their adjudication.  Such services require a fully coordinated effort as Lake's Crossing Center must meet a wide range of needs for a diverse population.
Inpatient treatment services are ordinarily limited to individuals committed to the facility pursuant to an order for evaluation of competency to stand trial (NRS 178.415), clients who have been adjudicated incompetent to stand trial (NRS 178.425); clients adjudicated Not Guilty by Reason of Insanity (NGRI) (NRS 175.539); or clients who are admitted by direction of the Administrator of MHDS who are too dangerous to be managed at a less restrictive facility.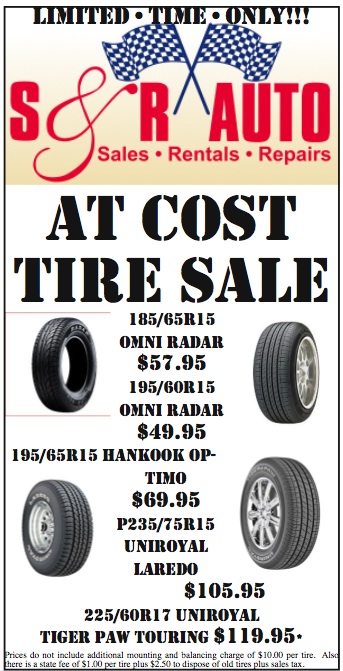 "Patten's attorneys moved to waive the scheduled preliminary hearing to bump the case up to district court so the motion for the psychiatric evaluation could be heard. Once it is completed and he returns to Elko County the case will again be transferred to Justice Court," explained Justice Court Manager Frankie Corea.
A psychiatric evaluation usually takes from six weeks to two months although longer evaluations are not unheard of. Like most states Nevada does allow for a 'not guilty by reason of insanity defense' but while possible it is the equivalent of a Hail Mary pass in football. Indeed a hail Mary Pass has a much better record of success.
Since the death penalty was re-instituted in 1976 there has not been a successful insanity defense for a capitol crime.
According to the web site of the Las Vegas Defense Group: Legal insanity is a complete defense to a criminal act in Nevada. This means that if the case goes to trial and the jury finds that the defendant was insane at the time of the alleged crime, the jury will acquit the defendant.
In order to determine whether a person is insane, Las Vegas courts follow the M'Naghten rule: Insanity under M'Naghten is when the defendant was in a delusional state at the time of the alleged offense due to a disease or defect of the mind that prevented the defendant from either: knowing or understanding the nature and capacity of his/her act; or appreciating that his or her conduct was illegal.
Insanity is a very narrow standard in Nevada. Delusional beliefs may qualify as insanity only if the delusion, if it were true, would justify committing the crime.
In order to raise the insanity defense in Nevada, the defendant may either: plead "not guilty by reason of insanity" no less than 21 days before the trial, or claim he/she is not guilty by reason of insanity during the trial
If the case does go to trial, the judge will allow the jury to consider the insanity defense only if the defendant presented evidence during the trial that his/her delusion, if true, would justify the commission of the criminal act. The jury may then acquit the defendant if they find that the defendant proved he/she was insane by a "preponderance of the evidence."
Whenever a jury acquits a defendant on insanity grounds, the judge will then order the defendant into protective custody for a mental health evaluation. If the court then finds that there is no "clear and convincing" evidence that the defendant still has a mental illness, he/she will be released. Otherwise, the defendant will be committed until further notice.
In that sense an insanity defense is a double edged sword and is considered usually only for those facing a death penalty, said an attorney familiar with death penalty defense in Nevada.
Without exception winning an insanity verdict in Nevada never meant freedom, but rather an opened ended sentence in a high security psychiatric hospital where one can be subjected to a variety of treatments until "cured".
According to one national study the length of time for those deemed 'criminally insane' is substantially longer than a prison sentence for the exact same crime.
In Nevada use of the insanity defense is most wholly restricted to defendants facing the death penalty or by those pleading temporary insanity for acts of revenge such as parent killing his or her child's molester. In both cases success can be measured by percentage points in the single digits.
A use of the insanity defense by Patten may face even greater odds. While the West Wendover certainly fits the description of a troubled young man an effort to portray him as being unaware that the murder of Micaela Costanzo was "wrong" would border on the ludicrous.
Nevada is one of a few states which allows defendants to plead "guilty but mentally ill." This is essentially the same as pleading guilty . . . The only difference is that the judge may also order mental health treatment in addition to criminal penalties such as prison.
Defendants who choose to plead "guilty but mentally ill" typically do so when the chances of them being acquitted on insanity grounds are small. The advantage of being found "guilty but mentally ill" over simply being found guilty is that it may look better on the defendant's criminal record . . . It suggests the defendant didn't do the crime on purpose and has since received treatment. Another major difference is that no one found guilty but mentally ill was ever sent to death row, much less executed.
A plea of guilty but mentally ill must also be entered no less than 21 days before the trial, if there is one. And if the case does go to trial, the defendant has the burden to prove that he/she was mentally ill by a preponderance of the evidence.