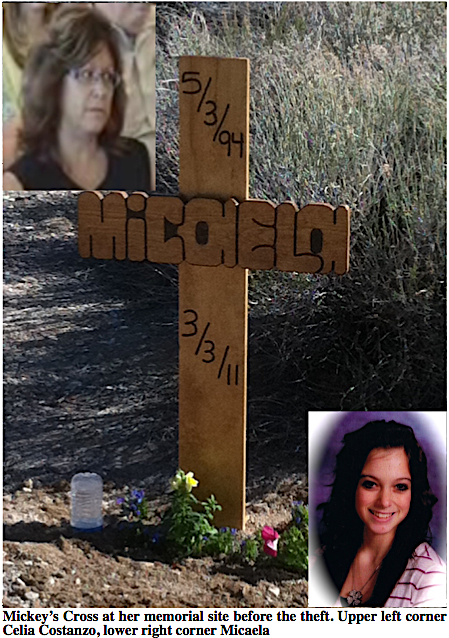 As Celia Costanzo sat in Toni Fratto's preliminary hearing two weeks ago forced to listen to the horrific details of her daughter' Mickey's kidnapping and murder yet another crime was being committed against the 16 year old victim and her family– grave desecration.
Perhaps even while testimony was being given that would send Toni Fratto to trial for Micaela's murder some stole the cross that marked the place of killing.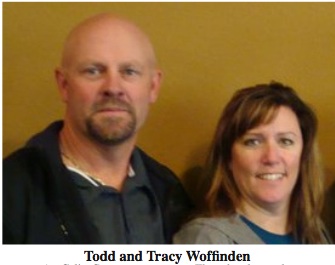 The hand made wooden cross was placed by family friends Tracy and Todd Woofinden where she was killed and buried. Poignantly the cross was erected on what would have been Micaela Costanzo's 17th birthday on May 3rd.
"It was so beautiful, I know Todd worked on it so hard," said Celia Costanzo to the High Desert Advocate. "We are Catholics, and while Mickey was buried at our family's ranch but this was her first resting place (referring to the gravel pit five miles west of town where her daughter's body was discovered in a shallow grave). the family grave yard is so far away and hard to get to. I think it was nice that there is a little shrine that is easy for her friends to get to."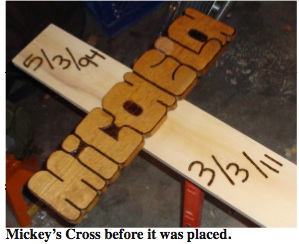 The cross was stolen between July 11 and July 14. Coincidentally the preliminary hearing of Toni Fratto was held on July 13 and July 14. According to costanzo only the cross was stolen everything else, the flowers, photos and written tributes are still there.
"After everything that has happened it feels like we have been violated all over again." Mrs. Costanzo said. "Why would anyone do something like this? How could anyone do something like that?"
Tracy Woffinden echoed Mrs. Costanzo's sentiments and added "I really don't want to know who did it. I don't want to know why. All I want is for the cross to be returned." she told the Advocate, Wednesday.
On Mickey Costanzo's memorial facebook page Woffinden wrote: "I am going to keep posting and reposting till this (her appeal for the cross's return) gets taken care of!
People, this cross is missing from the memorial spot!!! I am not impressed and just sick to think that someone would take this!….If you know any info, please let us know! Message me privately! We need this returned!! This is such an injustice!!"
Responders to to Woffinden's appeal speculated on the sanity of the perpetuator while others called for retribution divine or otherwise.
But while the theft of the cross may have all the hallmarks of a sick mind, the act itself while revolting may not have been illegal.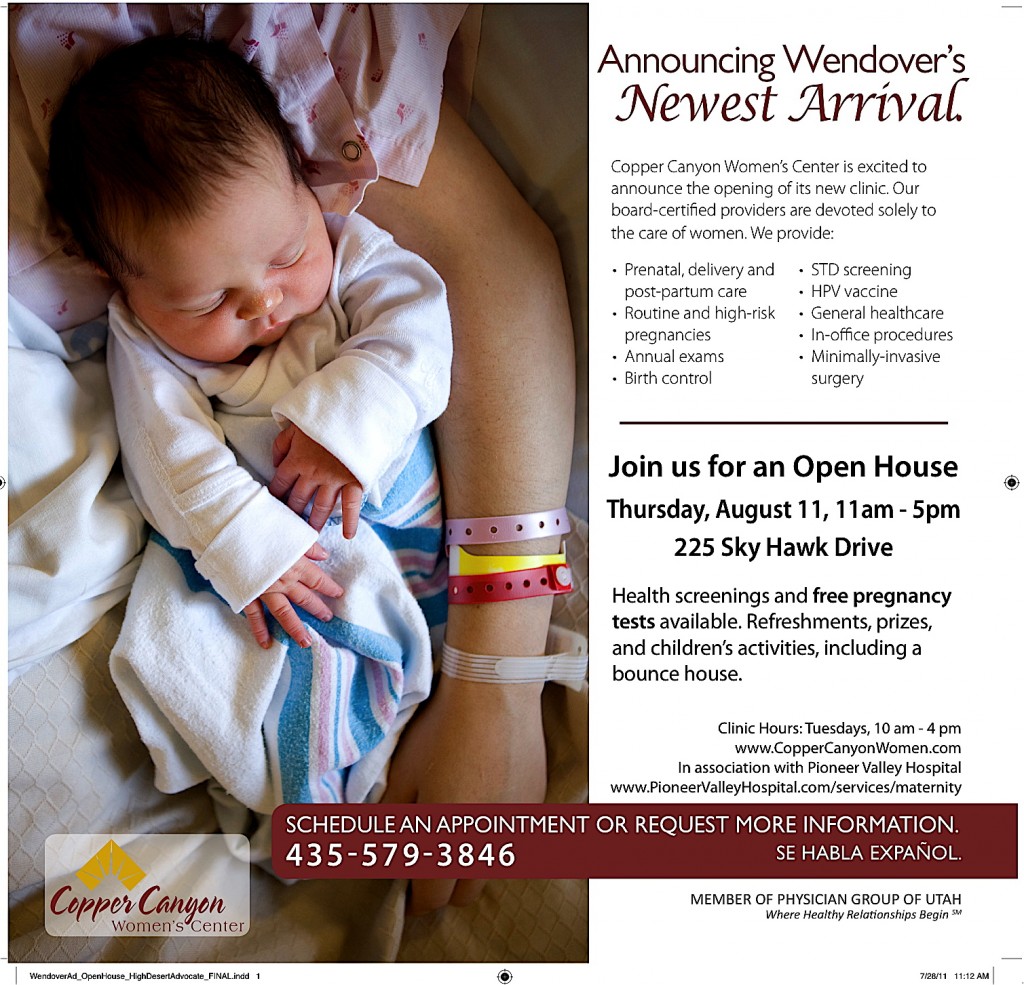 Grave desecration is not specifically if Nevada Revised Statutes and although it was a touching memorial to a young girl the cross marked no grave. indeed because its location was on the NDOT gravel pit prosecutors would be hard pressed to charge even simple vandalism or theft if the perpetuator was ever identified.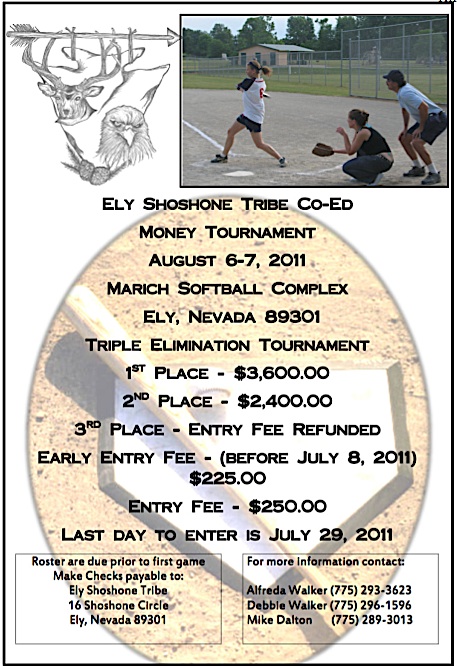 "He or she could simply argue they took something that had been abandoned in the desert." said one law enforcement officer who declined to be identified. "It was a pretty terrible thing to do but it may not have broken the law. On the other hand I would not want to be in his shoes if he ever gets identified either."