The family of a murdered Wendover girl, Micaela Costanzo, expressed their outrage at Justice of the Peace candidate Brian Boatman's letter of support for one of her killers, Toni Fratto.
"It really is awful," said Micaela's mother Celia Costanzo. "Why would he do something like that?"
Boatman's letter along over two dozen others with were submitted by Fratto's lawyers to District Court Judge Dan Papez as part of Fratto's pre-sentence report.
In a plea deal this January Fratto agreed to plea guilty to the charge of second degree murder with the use of a deadly weapon and to testify against her boyfriend Kody Patten. Fratto like Patten had been charged with first degree murder and also like her accomplice was facing the death penalty.
The letters were solicited by her parents Claud and Cassie Fratto and have been delivered to the court in advance of her sentencing.
"It wasn't a leniency letter like a lot of people are saying," Boatman said in a Wednesday interview with the Advocate. "I just recounted how I knew her by her baby sitting my kids and through church camps. I believe I also wrote she wasn't a throwaway kid and that I believed she was salvageable."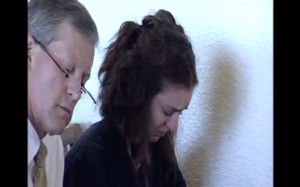 "I don't believe he (Boatman) ever used the word leniency," said a source close to the case who read the letter. "On the other hand these types of letters are sent to the court before sentencing hopefully to influence sentencing. You don't have to be a genius to know that only the supportive letters are going to forwarded to the judge."
Boatman added that he no longer had a copy of his letter and District Judge Dan Papez said he would not release any letter until after sentencing if at all.
While the exact contents of Boatman's letter may not be known at least for the near future the very fact that he wrote one is already causing something of a backlash. His campaign signs are reportedly disappearing from West Wendover lawns and his support is also said to be withering.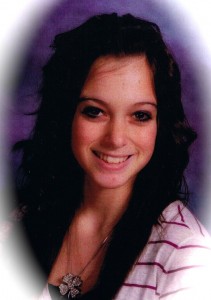 "I was kind of leaning his way," said a former City Councilman Mike Gunter. "But not anymore. There is no way I would vote for him now. I am angry."
Of the 26 letters supporting Fratto the vast majority are authored by relatives or long time friends of the Fratto family. Boatman who is now the Juvenile Probation Officer at West Wendover High School is the sole law enforcement officer on the list and as a candidate of Justice of the Peace the only person on the list that can be classified as a "public" person.
It will be the editorial position of the High Desert Advocate not to release the names of the other authors at least for the time being.
Ironically if Boatman overcomes the letter issue and wins the race for judge he would be violating a major judicial canon if he wrote a similar letter.
According to the Nevada Code of Judicial Conduct judges are expressly forbidden to be character witnesses in another judges court.
"R u l e   3 . 3 .     T e s t i f y i n g   a s   a   C h a r a c t e r   W i t n e s s .     A   j u d g e   s h a l l   n o t   t e s t i f y   a s   a   c h a r a c t e r   w i t n e s s   i n   a   j u d i c i a l ,   a d m i n i s t r a t i v e ,   o r   o t h e r   a d j u d i c a t o r y   p r o c e e d i n g   o r   o t h e r w i s e   v o u c h   f o r   t h e   c h a r a c t e r   o f   a   p e r s o n   i n   a   l e g a l   p r o c e e d i n g ,   e x c e p t   w h e n   d u l y   s u m m o n e d . 
 C O M M E N T 
             [ 1 ]   A   j u d g e   w h o ,   w i t h o u t   b e i n g   s u b p o e n a e d ,   t e s t i f i e s   a s   a   c h a r a c t e r   w i t n e s s   a b u s e s   t h e   p r e s t i g e   o f   j u d i c i a l   o f f i c e   t o   a d v a n c e   t h e   i n t e r e s t s   o f   a n o t h e r .   S e e   R u l e   1 . 3 .   E x c e p t   i n   u n u s u a l   c i r c u m s t a n c e s   w h e r e   t h e   d e m a n d s   o f   j u s t i c e   r e q u i r e ,   a   j u d g e   s h o u l d   d i s c o u r a g e   a   p a r t y   f r o m   r e q u i r i n g   t h e   j u d g e   t o   t e s t i f y   a s   a   c h a r a c t e r   w i t n e s s ."
"Yes I know that I would be breaking a judicial ethic if I was a judge," Boatman continued. "But I am not the judge yet."
"I think that is cutting awfully fine," said West Wendover Justice Reese Melville, the man Boatman hopes to unseat this year. "If you are going to run for judge you better act like a judge from the day you file. Claud asked me to write a letter and I turned him down."
Melville was not the only person to reject the request by the Fratto's.
Mayoral Candidate Emily Carter said she also declined when asked but said she understood and as a parent sympathized with the Fratto's and their situation.
"I can think of no good reason for Mr. Boatman to involve himself in the Fratto case," Melville said. "Above everything else a judge or even a candidate for judge should try to act as impartial as possible and not take sides or appear to be taking sides on any issue especially one involving higher court. Take this along with his signs I think it calls into question his personal judgment."
Melville was referring to Boatman's and fellow candidate in the JP race David Wiskerchen placing of campaign signs a month before they were officially allowed by city ordinance.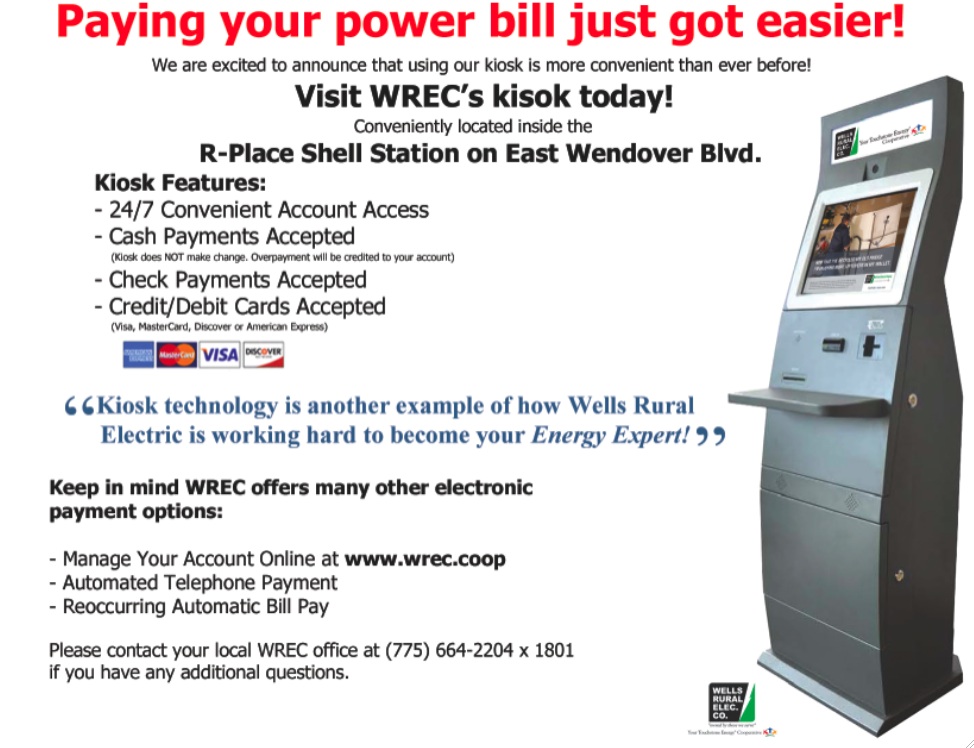 When asked last month whether he was aware of the ordinance last month boatman said he was but questioned the constitutionality of the ordinance since his signs were on private property.
So far the city has taken no action against either Boatman or Wiskerchen perhaps for that very reason.
"Really whether its constitutional or not should not be a consideration," Melville argued. "Especially for someone who says he wants to be Justice of the Peace. Interpreting the constitution is way above our pay grade. Our job is to apply the law as written by city, county or state legislative bodies. Are there some ordinances I might personally disagree with? Sure there are. But I, or any other Justice of the Peace or Municipal Court Judge, do not have the power to throw out a case because we think the law is unfair or unconstitutional. And we (judges) certainly shouldn't willingly violate an ordinance because we think it is unconstitutional. That is for a much higher court to decide."
Melville added that he would not put up campaign signs until the date indicated by the ordinance despite the fact that his two opponents already have.
"Even if my opponents don't," he explained. "I will abide with the spirit and the letter of the ordinance even if it costs me the election."
Given the public reaction to Boatman's letter to the court, Melville may not have to worry or at least worry less about that challenge.
Indeed the letter issue has reopened at least for some voters the "Mormon" question about Boatman that he tried with some success very early in the campaign.
"At first I was kinda turned off to the idea of Brian as Judge, mostly because I always thought he was very "Mormon" and for some reason that didn't sit well with me because I don't want a Judge giving verdicts based on what the Mormon church tells their people to do." Wrote a blogger identified as 'Michael' on the Advocate's website. "But as I think about it that's just a knee-jerk reaction, and we can't judge him based just on his religion. So it will be interesting to see what his ideas are and why he wants to be Judge."
Members of the LDS Church make up a very large voting block in West Wendover. They are however not the majority and in the past several candidates won local election by appealing to anti-Mormon prejudice.
The fact that Toni Fratto is also Mormon has opened up that religious can of worms all over again.
"I think the only reason why he wrote that letter was because they are both Mormon," said a member of the Costanzo family. "So what's it going to be when he is judge are all Mormons going to get a free pass?"
While Fratto's and Boatman's religion has gotten very little mention in the local media it is a major news hook in the national press and even more so in other English speaking countries such as Great Britain and Australia.
In the four stories published by the London based Guardian newspaper Fratto is always referred to in either the headline or the lead paragraph as a Mormon girl or Mormon killer.
While Boatman's involvement in the Fratto case has created a firestorm, his letter attesting to the overall good character of Fratto is probably not going to carry much weight in Judge Dan Papez sentencing.
"Given the severity of the crime I really doubt that whether or not Toni Fratto was a good baby sitter will figure much into it," said an attorney close to the case. "Her admission that she murdered or helped murder Mickie Costanzo speaks more to her character than a whole ream of letters."
While the submission of character references on behalf of convicts awaiting sentencing is considered a normal part of defense tactics most defense lawyers also admit that except in very rare cases, character references by friends or family usually have very little impact on the actual sentence. Far more important in the sentencing process are psychological evaluations ordered by the court which are balanced by victim impact statements.
"You get the character letters mostly to protect yourself from being sued by your client after they get to prison," said one defense lawyer.