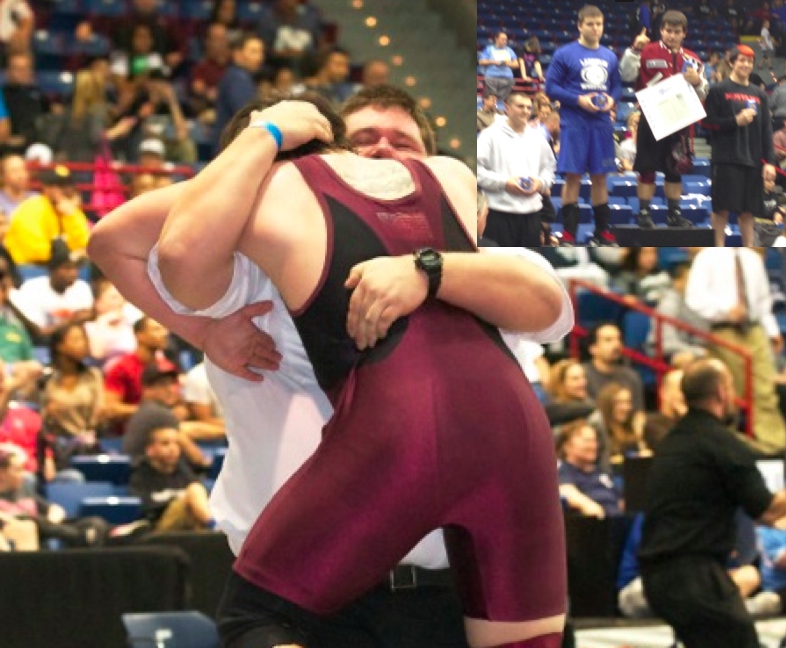 WWHS senior Danny Galaviz receives a bear hug from Coach Mike Beardall after winning the championship match against Laughlin's Colin Kruse in the 195 lbs weight division at the state tournament in Prim lest weekend. The state crown capped a rare perfect season for Galaviz at 38-0 and was the first state wrestling crown in the 28 history of West Wendover High School.
In addition to Galaviz West Wendover grapplers Moises Prieto took 2nd in the 285 lbs weight division and Rustin Rubino took 3rd in the 170 lbs division.
Four other WWHS grapplers qualified for state : 106 Lisandro Rojas , 145 Carlos Quintero, 152 Chris Mendez, and 182 Saul Mendoza.
Despite the rather small contingent WWHS' outstanding performance put the team in 6th place out of 25 schools.
photos by William Gorsline