The attorney for accused wife beater Benji Delgrande served noticed last week that anyone thinking convicting Delgrande would be easy should have another think coming.
"I did my job," said Delgrande's lawyer Alex Ghibaudo said of his 10 hour performance September 17th in Ely.
Ghibaudo left no piece of evidence or witness or witness unchallenged and while not preventing Delgrande from being sent to trial the las Vegas lawyer did lay the legal ground work to get at least some of the charges dropped.
"I think this is a clear case of over charging," Ghibaudo said in Tuesday interview with the High Desert Advocate. "Yes I know it is common practice but that doesn't mean we won,t fight it. I am preparing a couple of writs of hobos corpus right now."
Delgrande age 35 of Ely was bound over for kidnapping in the first degree, kidnapping in the second degree resulting in substantial bodily harm, coercion, attempted murder, domestic battery causing substantial bodily harm and domestic battery strangulation.  Bail has been set at one million dollars.
He is also separately charged with felony stalking in relation to an earlier incident.
According to police reports deputies investigation were called by Delgrande's ex-wife, Shannan Breitrick also of Ely. Deputies reported that Breitrick had sustained multiple head injuries and requested an ambulance respond for medical treatment. Breitrick was taken to E.R. By ambulance and due to the extensiveness of her injuries was life flighted to another hospital facility. She identified Delgrande who had fled the area. An arrest warrant was obtained from Ely Justice Court. (Editors note the complete police incident report is republished in this edition).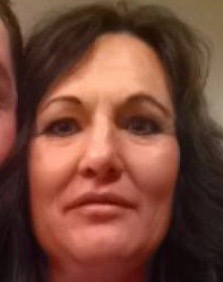 However according to Ghibaudo there may be significant problems with that police report including the fact that Breitrick was significantly inebriated at the time she was found by deputies.
"Her blood alcohol content was 1.3 at least six hours after she was found," Ghibaudo said. "The would make her very, very drunk at the time of the alleged attack. We have the her photos and to me I don't think they were inconsistent with falling down the stairs."
The Las Vegas attorney may also be telegraphing that he plans in effect to put Breitrick on trial along with his client.
That is not to say Ghibaudo will suggest Breitrick deserved the beating but rather either she does not remember correctly or that she is seeking vengeance against her ex-husband.
"In the preliminary hearing when I asked her about the TPO (temporary Protective Order she said it was done out of spite," Ghibaudo said. "She said yes, no hesitation."
In other words Ghibaudo's defense may be that while Breitrick injuries are real she is falsely accusing her ex-husband for revenge.
"She isn't the saint sh is made out to be," Ghibaudo said. While attacking the victim's reputation is a common defense tactic it might not work in Ely. A long time UPS driver Breitrick was known, liked some characterized as loved by just about every White Pine County resident.
"She drove and delivered in Ely and all the rural routes," said one resident. "She is just a wonderful person. Even during blizzards she brought us all our Christmas presents," said one resident.
Ghibaudo has said in the past that he would file a change of venue motion on the grounds that his client cannot get a fair trial in Ely.
  Even if change of venue motions are rarely granted, all the las Vegas attorney has to ask is that everyone who received a package from Shannan Breitrick to please raise their hands. It would not be a stretch of the imagination that the only one in the courtroom with his hands down would be Ghibaudo.
"I think it is pretty obvious that emotions are running high in Ely," said Ghibaudo, this summer. "The press coverage alone is inflammatory and Ely is a small rural community. I think it would be very difficult to find a jury who have not heard about this case or formed an opinion."
The story has drawn immense attention from Ely and the rest of White Pine County. Since the story first broke in July it has generated about 100,000 page views on the High Desert Advocate website alone.
"The story is being intensely followed not only from Ely but all parts of White Pine, Elko and Eureka counties, as well as the rest of Nevada and rural Utah," said High Desert Advocate publisher Howard Copelan.