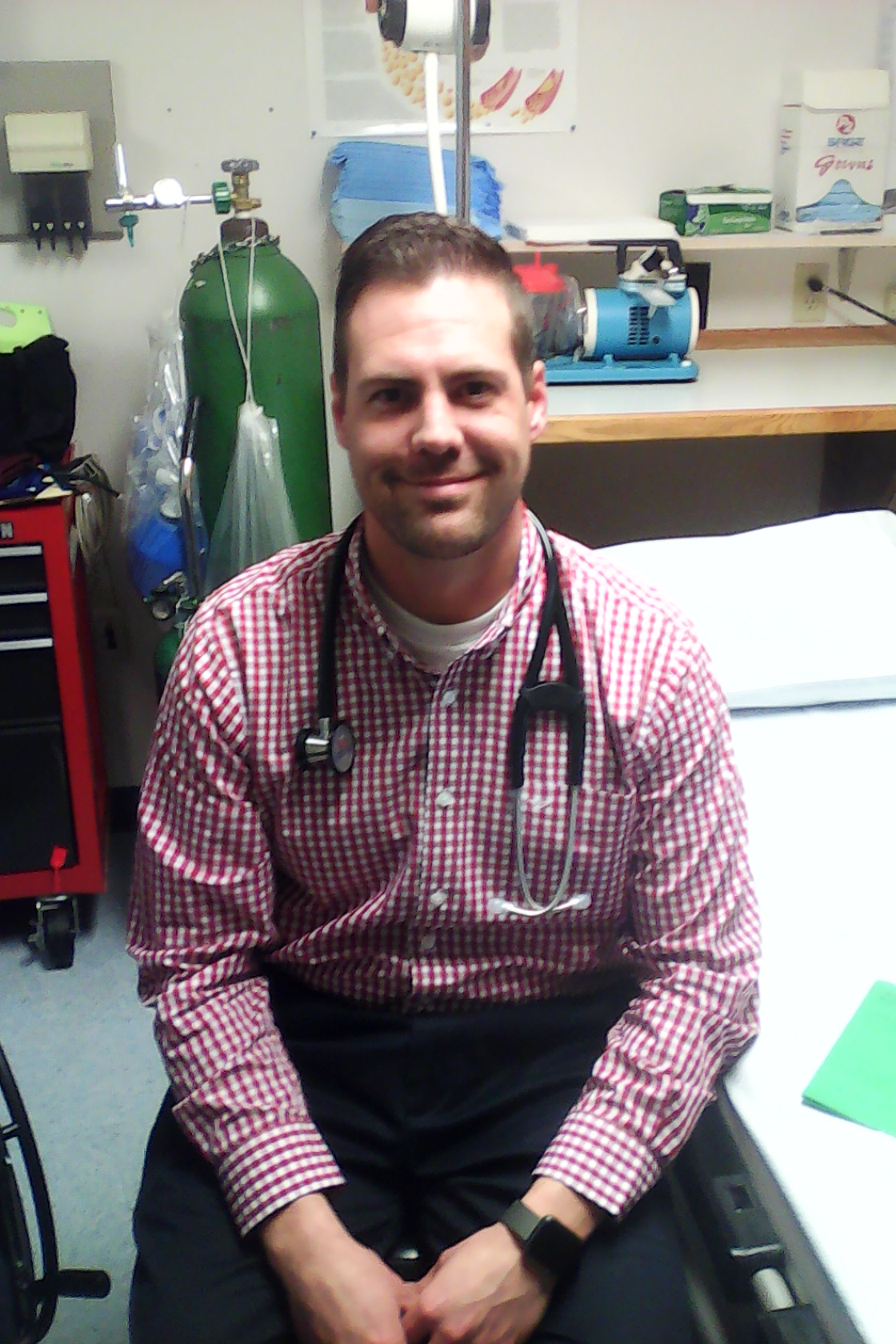 We talked to the new assistant physician Chad Francom at the Wendover Clinic, and asked him about himself. He said he started out at Weber State University and received a BS. Degree in Health Administration," I always wanted to work in healthcare but wasn't sure in what aspect." He took an EMT class and then Paramedic class, also from Weber State, it was here that he gained a great love for direct patient care. "It was then that I knew that I wanted to be a provider and not an administrator".
    He is  a 3rd generation firefighter/Paramedic retiree from Ogden City Fire Department. He followed in his family footsteps until he had the opportunity to attend the University of Utah Physician Assistant program.
Utah's PA program focuses on family medicine and he did his elective focus in emergency medicine at the U of U. 
    Then he joined Nevada Health Centers for an opportunity to join a smaller community where he would have the chance to really know and understand his patients and their health challenges and conditions." I came to Wendover a few weeks ago, and I hope to make a positive impact on the community in the years to come."
   " My family and I enjoy time outdoors from Montana to Moab. I have two wonderful children and 1 granddaughter. Barbeques and camp outs are just some of the fun we enjoy spending time doing in the summer months."