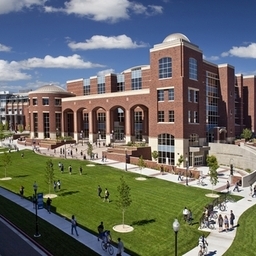 The University of Nevada, Reno has removed its recognition of the Nevada Alpha Chapter of the Sigma Alpha Epsilon fraternity and invoked the consequence "loss of recognition" of the chapter for four years.
  Pursuant to an investigation by the University's Office of Student Conduct, the decision to remove recognition of the fraternity is a formal resolution made by a student conduct hearing board, which consists of University students and faculty members. The Office of Student Conduct and the SAE fraternity were not able to resolve the allegations through informal resolution, therefore a formal resolution process began and a student conduct hearing was held Monday, May 22, 2017. SAE received the findings of the Student Conduct hearing board, Thursday, May 25, which recommended the sanction of "loss of recognition for four years." The chapter then filed an appeal with the Office of the Associate Dean of Students Thursday, June 1. The appeal by the fraternity was denied and the decision to remove recognition for four years stands. This process follows the University's disciplinary procedures for recognized clubs and organization.
  The "loss of recognition" is based on violations prohibited by the University Student Code of Conduct, the 2016 Relationship Agreement for the Recognition for Social Fraternities and Sororities, and the University of Nevada, Reno Residence Based Alcohol Policy. "Loss of recognition" means the fraternity will not be afforded the rights, privileges and resources available to them under the relationship agreement.   
  "Violations to our Student Code of Conduct are not taken lightly," Kim Thomas, University assistant dean of student conduct, said. "Conduct that endangers the health or safety of any member or guest of the University cannot be tolerated."
  The Office of Student Conduct does not investigate criminal violations and has no jurisdiction to do so. Student Conduct investigates violations of the Student Code of Conduct. The standard of proof for Student Conduct is preponderance of the evidence which means, "more likely than not."