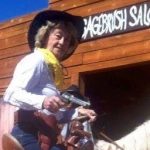 Philosopher Camus wrote "Always go too far, because that's where you will find the truth."
White Pine County Commission Meeting
June 14, 2017
Mike Wheable "It was on this day that our country adopted our flag in 1777.
Approval of a liquor License for the White Pine County fairgrounds and concession stand barbecue and the horse races for the days of August 18 through August 20.
Carol McKenzie – Discussion/Approval of a letter of support to Nye County regarding Yucca Mountain.
A letter was read from former Judge  Dan Papez discouraging White Pine County from supporting affected Counties in regards to Yucca Mountain. Can you understand that Nevada Congressional Delegation,the Governor and  non affected county officials were against Yucca Mountain. Since White Pine County was trying to get money for the Jail Expansion/Courthouse it may be unwise to support Nye County. The only thing White Pine County would get out of it would be a black stain.
  Howe – we have supported this for two years and I do not see why we should stop now.
  McKenzie- I know there are other counties in support of this. I feel we have to look at the whole United States, and look at all the ramifications, pluses and minuses. At this point I am still in favor of the support letter.
  Perea – I am not in support of this letter.
  Stork – I believe we have an offer to unify and to gain financially from this.
  Bybee – as far as affecting us on the State level, I do not believe this will cause us any further harm.
4/1 Perea voted no
Fire Commission
  67 calls, 23 medical flights, 2 hospital to hospital , 3 public assists, 3 fires (1 a wild land fire) and 1 special event. 35 calls were false alarms. (The false alarm calls can be calls for service but canceled or false alarms. The canceled or false alarm calls are way too high and the public needs to make sure they need to call.)
Fire training is going on schedule. We just finished the burning car exercise and the smoke-filled maze, provided by the state fire marshal's team. Some of our firefighters are busy with online classes.
Discussion/Approval of a 2018 renewal proposal from the Nevada Public Agency Compensation Trust and Approval for payment from 2018 funds at the rate underlined in the back up material ($30,479.02 for insurance).
5/0 Approval
Discussion/possible approval of resignations and appointments for the White Pine County Advisory Boards and Town Councils
Howe "We have held off on the first appointment for nearly a month, now that the City's elections are over we can choose from the three qualified applicants. The City is already represented by a City Councilman and I don't think they need two representatives."
George Chachas commented as to Bryane Goeringer qualifications.
New Board Members Approved by the Commission
Bryane Goeringer – Tourism and Recreation Board
Andy Britton – Economic Diversification  Council
Geri Wopschall – Local Emergency Planning Committee
Discussion – Third reading of Bill 03.22.20178, Ordinance #470, Amendment Concerning Public Road Access Unofficial Interference or Restriction.
This sets up a due process for road blockages concerning races, parades, etc.
All blockages have to be approved by the Commissioner through the Sheriffs Department. (Could this mean that I cannot stop in the middle of the road to speak with someone in another vehicle or someone who walked up to my window. Yes I have done this and made people go around me, and I have gone around others.)
     Discussion/ First reading – Ordnance 475 – regulating the discharge of a fire arm, shotgun, pellet gun, air gun or spring gun during the nighttime.
This ordinance will allow shooting at the Skeat Club Range. Previously each individual who wanted to shoot at night had to get a permit. This allows a group shooting. This does not allow the discharge of guns in the City of Ely or any shots from a vehicle.
Discussion/Possible Action – to send a letter to Rio Tinto/ Kennecott expressing the County's desire to deed the County's entire real estate interest/ property rights in the McGill slag ditch back to Rio Tinto/Kennecott.
Wheable "I don't think they will accept our gift, but it's worth a try. Rio Tinto had a water line break and the debris all comes down the slag ditch. There is some liability involved. We would like the  liability to belong to Rio Tinto."
Howe "We have had numerous problems with this property and it could become costly to the county. We need to get rid of it."
Bybee "I went there a few weeks ago, and it is quite a problem. Some buildings have been removed and that ditch is filling up with sand and gravel and other debris. We may have to contact the EPA."
5/0 approved
Discussion/Possible Approval of a contract with Nye County for Coroner Services
Watts "we have been responding to calls down there. And it's not fair for us to pay. The overtime is $60 per hour per man, plus mileage (only off duty officers will be used.) They will pay all fees due to the Clark County Coroners Office and to any mortuary. (Question – What vehicle do the Sheriffs use to transport bodies?)
5/0 Approval
Discussion/Possible Approval – to prepare and issue a RFQ for a design build team for the identified priority justice center facility.
This is to sharpen the pencils and see where cuts can be made to go forward with the jail expansion/courthouse project. As I understand it, the county has saved $9 million, they are acquiring a USDA loan for $10 million  and Mt Wheeler has applied for a $1 million loan.
(With the determination DA Wheable has expressed, I believe we can do both, maybe on a smaller scale, but it can be done. I wonder if there's anyway that the citizens of this county can participate in raising any aditional money. I always feel it is a good idea to involve all the citizens of the county.)
5/0 Approval
Geri Wop
JUNE
30 – Fun Friday, down town Ely – Marathon dance Dash 4 to 7 PM
JULY
1 – 5K Run for the Vets, 7:30 WP County Veterans Memorial Park
1-4 – Class of 1967 Class Reunion  775-289-3526
3 – Athletic Boosters Annual BFD 5:00   County Park   
4 – Parade – 11:00am
4 – Meet Your Friends (Food &Drink) Noon   Renaissance Village   775-289-8877
4 – Fireworks Train  6:30 NNRY   775-289-2085
4 – Fireworks Display  9p.m.  Golf Course    775-289-2111
7-8 – Relay For Life    6 p.m.         775-293-0263
14 – American Legion State Convention
15 – Day at the Airport   6-1:30  Yelland Field
20 – 23 – Lund Pioneer Days
22 – Art Wine Walk   Renaissance Village