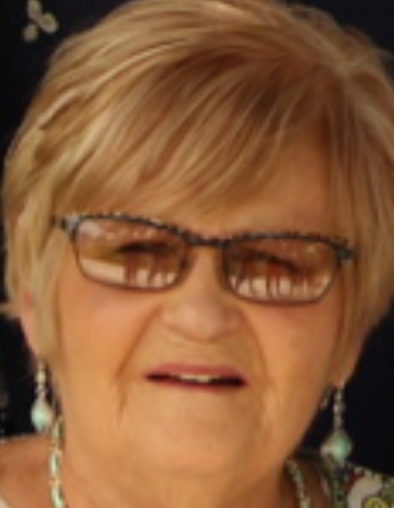 Our loving wife, mother, grandmother, great-grandmother, sister and friend passed away July 15, 2017 in Cedar City, Utah from progressive supranuclear palsy. Orletta (Lettie) Jean Shelton was born on September 25, 1934 to Wilda Hyde and Ralph Rundle. Lettie married David Watson Shelton on June 16th, 1969 in Ely, NV. Together, they raised 7 children: 4 girls and 3 boys. She was our family's angel on earth, always making us her top priority.
Lettie found joy in the small acts of kindness she provided for her husband and family. She always prepared delicious meals, and she knew how to work hard. In her spare time, she enjoyed going on trips with her husband in their fifth wheel, and sight-seeing on their four-wheeler.  She also loved music and dancing and found great happiness in listening to her grandchildren play the piano and sing, especially when they performed religious hymns. In her earlier years, it wasn't uncommon for her to dance the jitterbug with her grandchildren. Other activities Lettie enjoyed included shopping for others, collecting porcelain shoes, and spending time with her friends. It was important to her to always look her best; with hair and lipstick intact. She was a member of The Church of Jesus Christ of Latter-Day Saints and loved going to church. She was adored by all who knew her.
Lettie is survived by her husband David Shelton, and her children, Byron Hobbs, Brett Shelton, Lane Shelton, Robin Farnsworth, Cindy White and Kelly Stratton. She also leaves behind 23 grandchildren, 60 great-grandchildren, and one brother, Elwin Rundle.
She was preceded in death by her parents: Wilda Duval and Ralph Rundle, her siblings: Deon Rundle, Kenny Rundle, and Dick Duval, her daughter: Vicky Gentry, and her grandchildren: Greyson Haro, Ashton Hobbs and B.J. Hobbs.
Funeral services will be held on Thursday, July 20, 2017 at 1:00 p.m. at the LDS chapel located at 269 2nd St., Wendover, UT 84083. A viewing will be held from 11:30 a.m. – 12:45 p.m. prior to the funeral service.
Condolences may be sent to the family at <advocate@cut.net> to be printed in The High Desert Advocate Newspaper.