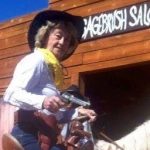 Philosopher Camus wrote "Always go too far, because that's where you will find the truth."
REGIONAL TRANSPORTATION COMMISSION 
July 22, 1017
Discussion of funding sources to major repairs on county/ city street roads.
    BJ Almberg – NDOT came to town and discussed clustering.  As you know we are short 200 to 300 people to qualify for some money to help to fix our roads.  NDOT will be going back to state highways.  It is a state highway department that determines the qualifications for getting grant money to redo roads.   NDOT will take it back to the state with our input.  There will be maps drawn up and we will see what we qualify for. It is approximately a 2 to 3 month process to if it things upgraded.
   We are trying to cut our maintenance of the roads down.  The county has chip machine that is not running.  We would like to see if it can be repaired and put to work on our roads to save money.
   Wayne Cameron – How about Public Transit money.  Isn't there about two million dollars sitting in the Public Transit Fund account?
   BJ – That money is in the County's account.  The road money comes from gasoline sales tax.  This is divided between the county and the city of according to paved square miles.  The county obviously has more square miles then the city does.  The money we are talking about is called public transit, the city share of that money is about $2000.  The road money goes to the county because it has some more paved roads.
   Wayne Cameron – I just want to know how the city can utilize some of the County's money to improve the City roads.
   Richard Howe – The County has already heard dressed the transit concerns by way of the Ely bus from the role of money it receives.  We can't go in to Ely streets.
Discussion – Update on city of Ely and White Pine County projects.
   Dave Berky  (City) – "We not going to be able to financially finish Murray Street, but we will be sealing the part that cannot be finished next spring.  Depending on what the county does with their machines, we may be able to chip seal it which would be far better.  This will be from first read all the way up to the Y."
   Bill Calderwood (County) – "One of the things I am looking at is RTC and a five year plan.  We have a chipper machine that has not been used in years. 2004.  Two, we want to get the equipment up and running and do a lot of our own working in the house.  We have shippers and rollers and other equipment that I need to get into and evaluate.  I need to evaluate the roads and put them on a maintenance rotation."
Tourism and Recreation Board July 22, 1017
Public comment:
Steve Stork – The Tourism and Recreation Board needs to get their agenda and backup material on the County's web site.
(I agree with Steve, it would be very nice to look at the backup material on my computer and grant as an event.  I also feel it would save the tourism and recreation board some money.)
George Chachas – "I received my agenda the day before the meeting.  The law states you have to have an agenda three days before a meeting.  I still have concerns about the railroad meetings, I have not seen an agenda yet."
Ed Spears – George receives his agenda of via snail mail.  We lobby in the now call mail, and if it is not our fault if George does not receive his agenda on time.  George needs to get it via the Internet or email.
Mark Bassett – "NNRy meetings are non government and do not apply to meeting laws."
Discussion of /and the possible action: approval to set timeline for submittals of agenda items including all the supporting documentation is/ information no matter no later than 5:00 on Wednesday of the week prior to each board meeting.
4/0 Approval (Jolene Gardener absent)
Discussion and possible action: approval to contribute donations received from the July 4 breakfast to the  C.A. C. H.  In the amount of $755.
4/0 Approval
Discussion – Proposal from Jonathans Dishong for Hot Air Balloon and Salas Festival. Event will be held on August 26.
Discussion: – Presentation by Sandra Reed – proposed idea for Ecotourism
Sandra gave a great presentation about the Nevada correctional centers program on training wild horses and burros for adoption.  The BLM is holding several hundred horses, they do not want to kill them, and so having inmates train the animals, not only saves the lives of the wild horses but also helps the inmates.  The horses then go to auction where every.  Qualification  bids start $750.  The money collected from these auctions can go to feed and train the horses for the next year.
   Northern Nevada Correctional Centers will have saddled – trained wild horses and burro's adoption on August 18 and 19th at the White Pine County fairground.  Adoption Pre-approval: download a BLM adoption application from the web site at https: / www.blm.gov/whb and email to Bruce Thompson at rthompso @ blm.gov  or call (775)-289-1800
Proposal from the great basin Service Club for Festivals of Trees – presented by Linda Derbidge
   Ed Spears "I find that I can no longer support this event with my finances.  With public comment and my having spent over $270,000 in the last 17 years, to take care of, purchased and repair the decorations for all the events that held at the convention Center on Christmas.
   (Ed loving Christmas and the citizens of Ely, has gone to great effort to brighten our Christmas with decorations.  I do hope the City of Ely join me in thanking him for all his service. )
4/0 approval to co-sponsor this event.
Approval of wage and salary increase for staff.
Caroline McIntosh suggested there should be a performance audit of each employee.  The Atty. said this could not be handled in an open meeting.  It was agreed upon that there would be a 2% wage increase.
4/0 Approval
Discussion for possible action: update of 2017 strategic plan to include setting the responsibilities and timelines board member Caroline McIntosh.
It was this cusp to contact a web site called Getaway Today.  This web site allows you to book an event and pay for it over time. ( I have used this system several times when booking cruises.  It is a good way to go.)
   Caroline wanted a time limit on getting this into our system.  Shane said it may take longer than you think  to contact and negotiate.  Then it would take time to get our events on their calendar.
  It was decided to check into this website and report back to the board when information is available.
4/0 approval
Geri Wop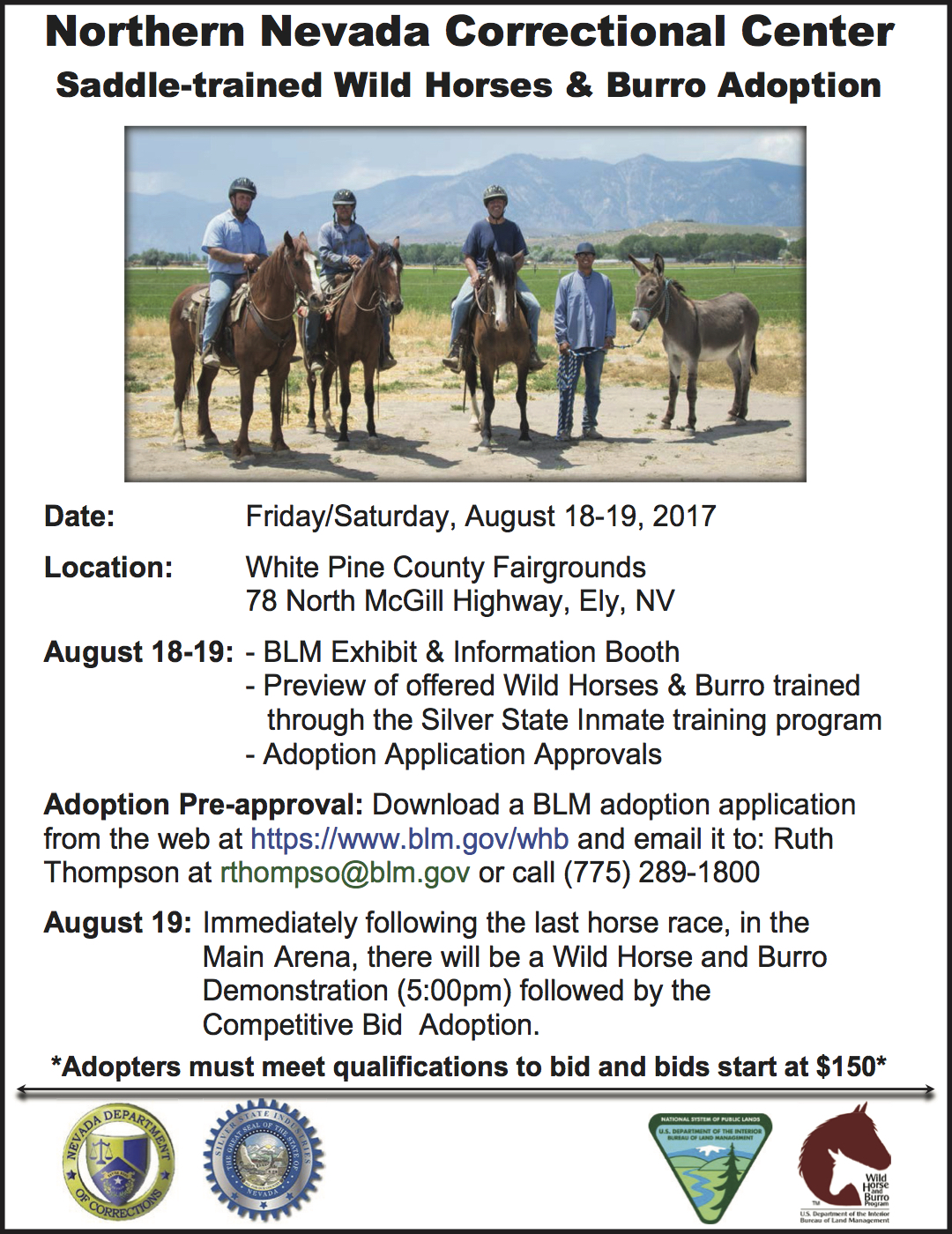 Ely City Council  July 13
Fire Chief's Report
There were 34 calls last month, 330 so far this year.
City Attorney- back flow device
  The deadline of June 30 to come up with a plan or have devices installed.
Four of the property owners have and installed  the backflow devices. Sahara motors, Ely Shoshone Tribe, Robinson Nevada Mine and Bonanza Oil's I have all installed the devices.
  Highland Terrace (115 West Highland Dr. and 110 JV Walker), and Hardeep Singh (1400 & 1425  Alterman St.) have contacted Ahlver Plumbing to have the backflow device installed.
   Moattar Properties (1301 Altman, 900 Avenue M, 1550 High St. and 195 15th St.)
R&R Properties and Management (100 and 1011 South Pioche Highway) and Thompson Properties (800 E. Aultman have taken no action).
  All of these property owners were served with a notice on or about May 19, 2015 and again on June 24, 2015 do have these backflow prevention devices installed on their commercial property in Ely Nevada.
   All of these property owners do face the possibility of having their water shut off if they are not in compliance. One option for the City is to levy a fine of $100 a day for noncompliance. If the water is shut off there will be a displacement of people. And the owners of the property would be responsible for placing their renters. One problem is there's no place to place him.
   There will  more notices going out to additional property owners shortly.
5/0 vote to levy a fine with an appeal plan.
   Review of City Treasure Trask's July 6, 2017 Memo to the Mayor. This is regarding General fund financial concerns. You will have seen this letter in last weeks paper.
  There were some concerned about new fees set up by the court that were placed in the wrong fund. There were several accounting errors and money is put into wrong funds. Monies were put into the General Fund that were to go into other funds such as the Streets Fund.
  $162,465.00 was put into the General Fund that belong in other funds. In A short period of time you're spending more money than you receive. Your budget needs to be reviewed monthly.
  The Mayor did say she was pissed off with all the rumors and accusations surrounding this letter. The Mayor wanted to make sure that it is in the newspaper that the City is not going to be taken over by the Department of Taxation.
Stephen Bishop was appointed as Municipal Judge Pro-Temporae.
   Approval to renew the city of Ely's membership in White Pine Chamber.
4/1 decline
   Appointment George Chachas
City Attorney: I feel that Mr. Chachas  should not be appointed. Mr. Chachas owes the City $1100.
George was not appointed
 Approval of Resolution 2017-09 to add "Intraosseous Infusion Therapy" fee.
Ambulance Service Fee.   5/0 approval
      For reading  of an ordinance No. 706. Record management to comply with the requirements of NRS 239, public records and address of processed by which public record request shall be process by city personnel, providing a fee schedule for production of public records at the request of the member of the public
Geri Wop
White Pine County Commission Meeting July 12, 2017
Public Comment:
Law inforcement dinner at the Elks Lodge, July 21 at 5 o'clock. The cost will be $15.
   County Fire Department  calls June 17 to July 11
   Calls: 78 calls for service
Medical Emergencies: 39, up 15 from last month
Medical Assist: 8, down 2 from last month
Care flight transfers: 19, down 4 from last month
Hospital to hospital transfers: 7, up 5 from last month (This is transporting from Ely to another hospital such as Salt Lake. This does bring in come into the county fire station.)
Fire: 3, 1 wildland and BLM assist
Special event: 1
Public Assist: 1
   Training Completed:
Monthly EMS/ Fire
    Wildland Refesher
   Upcoming Training:
Monthly EMS, now accredited for CEU's for a year
FF 1&2 training
Advanced Wildland Firefighter Classes
  A. S-211, Power Saws – 7-22-17
  B. S-212, Portable Pumps. 7-24-17
Wind Farm Disaster drill. 7-26-17
   Fire Chief  Tim Woolever    
   Monthly stitistic's reports will only be given out on the first meeting of the month.
Baker fire was out in 4 hours. There will be a cost for all the air craft.
     Discussion/Possible Action –  Mutual Aid Agreement with the City of Ely.
   The agreement is very long, but the City charges every time they are called out, the County charges after 24 hours.
McKenzie "The only thing that concerns me is the $50.00 Administration Fee from the City and the County doesn't have any thing like that. I thought this was going to be mutual and we treat each other is the same way, but I guess not."
(If the County doesn't charge for the first 24 hours, how can one say anything is equal.)
Wheable "The City has laid out all their rates and they bill us for every call out. We give them the first 24 hours. The Commission has voted to approve this before. We know almost all of our assets to the City fall under that 24 hours. So frankly this agreement says they bill us when they help us, but we do not bill them when we help them."
 City fees-  $50 Administration ; $18.21 per hour per Volunteer
Group A rate $250. Per hour (use the full-size fire truck and other primary service vehicles with traditional service equipment.)
Group B rate $150. Per hour (smaller service vehicle with airbags, rescue ropes and other alternative service equipment)
Support Vehicles $100 per hour
Haz-Mat Units $350. Per hour
Extrication Equipment $250. Per incident
Materials are provided to the fire district at the City's  cost for replacing them
Mileage will be calculated for all service calls at five dollars per mile with a 10 mile, $50 minimum charge
     County charges after 24 hours
Type 1 or 2 engine, three personnel minimum – $250. Per hour
Type 3 or 4 engine, 3 personnel minimum – $2,520. per day
Type 6 or 7 engine, 2 personnel minimum- $1,800. per day
Water Tender, 2 personnel minimum – $1192.50 per day
Ambulance (BLS), 2EMTs – 2 AM GB – $1760 per day
Ambulance (ILS), 2EMTs – 1 EMT plus 1 EMTB – $1,960. Per day
Command vehicle $50 hourly rate
Chief officer $52.48 hourly
Assistant Chief $41.01 hourly
Pump Driver Officer $41.01 hourly
Firefighter/EMT – 41.01 hourly
EMT Basic – $25.64 hourly
EMT Advanced- $28.72 hourly
Investigator – $52.48 hourly
Volunteer firefighter – $18.21 hourly
5/0 approval
    Preliminary Monthly Report
      Elizabeth Frances "We expected a $190,000 deficit for the fire department, but the deficit is actually $61,000."
5/0 approval
    Howe asked Gary Perea to have a meeting with the EMTs, and Shane Bybee to have a meeting with the Fire Chief's.
     McGill Volunteer Fire Chief felt that he and other Volunteers should've been able to be part of the discussion in making this agreement. He stated that without Mrs. Wopschall's  information on White Pine Talking he would not have known of the agreement. He stated that at the last fire chiefs meeting there were only four that showed up, Laision  did not.
Stork stated that the agendas can be sent to anyone if they ask.
McGill Chief then replied I have a full-time job and cannot attend all of your meetings.
When I have to give up my hours, with no pay, I feel I should be part of the discussion.
Perea "They don't know what support the commissioners give them. Both the city and the county would be in bad shape without our volunteers."
   Discussion/Possible Approval– ordnances 475. Revealing a section of the ordinance pertaining to the discharge of firearms, shotguns, Pellet gun, air gun, or spring gun during the night time.
  A residents of Cross Timbers stated to case against allowing shooting at night. This will allow the members of the skeet club to have night shooting which will disrupt the neighborhood.
4/1 Approved Perea voted no
      (Until this revision of the ordinance, any night shooting had to get a permit from the sheriffs department. With this skeet club, when they have night shooting it may include up to 40 people. The ordinance did not allow for a group permit. This does allow  trappers, etc. to shoot without a permit)
    Discussion/Possible Approval– give NNRDA (Northern Nevada Rural  Development Agency) $10,000 to create a new strategic plan for White Pine County's economic development.
The cost of this plan is $80,000. The city was asked to provide $10,000, but said they have no money. The director of the NNRDA has raised $20,000. There is a grant that has a 50% match.
Howe "We have had a EDC office since 1983 there has been no development. Previous strategic plans have not panned out."
The first thing that the plan would provide is away for a job growth in the city of Ely It will take weeks or months for The study to begin after the money is raised.
5/0 Approval
   Budget Resolution 2016-39 to augment $140,000 into the general fund for the sales of county property. The property has not been sold so this money will not go into the general fund.
Budget resolution 2017 – 33, to augment the general fund with $36,000, not needed because a grant for $42,000 has been acquired.
White Pine Airport Advisory Board July 11, 2017
Update on Airport Usage
June Enplanements – 563
Private – 102
Commercial – 63
Medical – 17
Government – 49
   Report of a glider downed. The glider was flipped over in the air and lost it's canopy. The pilot parachuted out and only had minor cuts and picked up by a BLM helicopter.  That night Steve Stork and Lance Gale flew over the site and located the glider, which was brought down the next morning.
     Report of a plane, out of Provo Ut, engine out and needed a emergency landing. The plane landed safely .
     Update/Report Courtesy Car for Airport
These cars are only available for airports. Yelland Airport is at the top of the list to receive one the first part of 2018.
     Update Airport Days
Everything ready and I hope everyone enjoyed the event.
    Report on Possible Airshow in June 2018.
Yelland Airport will be hosting an air race for Biplanes and Formula 1 planes. There should be 14 to 18 planes. Other races bring in 3,000 to 4,000 people, we will need bleachers.
Yelland Airport is ranked #1 in the world for the best place for gliders. 6 out of 10 records were made at Yelland. There is a daily up date on line at online@contest.gov.
Geri Wop