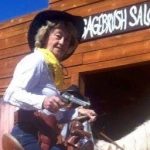 Philosopher Camus wrote "Always go too far, because that's where you will find the truth."
Clarification of last week's article- the vote for Penny Robinson was 2/3, yes by MaKenzie and Stork, no Perea, Howe and Bybee.
Stork's exact words – " I don't know if more of the same is going to give us what we want. There are real concerns out there."
Final vote vote was 5/0 for Scott Henroid.
WPC Airport
Advisory Board
November 15, 2017
Update on Airport Usage Report – Tim Parish
October
Privet  77
Commercial   48
Medical   16
Government   14
Enplanements   355
(There were a few late-night calls for fuel.)
…
Update on Air show that is to be held on June 16, 2018 – Lance Gale
We are meeting tonight with our community  committee. In the last meeting we talked about fees and we've got the fees put together.
   We do not want to overshadow  the fees at the Jet Center, so our camping fees, etc, will be run through the airport, through Ely Jet Center. Of course all the contractual agreement with the Jet Center will be enforced at 50%.
   The parking and camp sits will be ran through Ely Jet Center. Now everything that's off airport property we will have these for.
   We have all the fees put together, we will be offering a day pass, a pit pass, a weekly or daily rate.
   We are trying to get our website up and running by the 15th of December, so that people can go online and buy tickets for Christmas gifts and packages for next year. The apparel should be done by that time.
   We are deciding tonight on our logo so that should all be in place.
   The plan is we will have the races in the morning of course and then we would like the people to go into the community. We are planning all kinds of activities for the evening. There will be all kinds of food events, golf tournaments, entertainment, a 5K run, the train rides,  a Wine Walk, there are a couple of nights that they will go to the movies and watch the movie "Haylift".
  Right now we are going out and looking for sponsors, a main sponsor and local sponsors.
   Update on ideas and information for community meeting on October 12th. – Lloyd Phillips
Here is the race course –
  For vehicle parking we have the existing parking which is basically the width of the paved area. If you notice there's a sense out there that is probably another 150ft further north. The suggestion has been to go in there and grade all that, it has at one point had type 2 asphalt put on it at some point. Then at that fence there is a diamond shape that we can use as a pull through RV parking.
   In Reno they charge a weekly rate that is approximately $400 for the week. The services they provide are the dirt. Vendors come around on a regular basis,  the Black Water waste and deliver fresh water. (obviously there is a fee for this.)
    We do have a local company that can pump the black water and we do have local companies that can provide propane, but our problem at the moment is the Culinary water.
   All of our spaces will be drive through, with one way in and one way out. We know there are two causes of accidents, one is stupidity and the other is backing up. With these in mind we should be able to get approximately 300 spaces. The income on that will be roughly $56,000, but it's going to cost half to three-quarters of that to get it ready. This mostly involves the county coming out to do the grading. And hopefully the high school has not thrown out their line paint and line maker.
   The White Pine County  Tourism and Recreation will have a place on their site for reservation. Check would be made out to the White Pine County Treasurer. All checks should have the reason for their reservation at the bottom of the check (camping, parking, etc) and the amount will be placed in the proper account.
  We are going to bring in some cold storage units, which will make it easier for all of our vendors.
  I haven't gone beyond that point, but would like input on anything that I still need to do.
Update on pilot classes with Southern Utah University on November 16th.
   At 5:30 tomorrow night the seniors from the high school will be coming with their parents. At 6 it is open to the public. There will be three people there to do the presentation and explain the cost and the scholarships that can be obtained. ( if you miss this presentation, you really missed out)   
Steve Stork -Commission Liaison
  "I wanted to speak about the lease of land north of the airport for the use of a solar farm. This will be a proximately 900 Acres. The county is in negotiations with the company. The FAA has strict rules on the solar Farms so they do not present any glare problem to the pilots."
Comments from the Airport Manger – Lance Gale
  We are still working on the VW project and hopefully by next year we will have an electric car here at the airport as a courtesy vehicle.
  The lease is up on the hanger at the South End of the airport, so we are going to start to advertise it for lease. There has already been some interest in it.
We will be having a 100-year recognition of James Henry Yelland death. This was the first airport ever built in the state of Nevada and we will be celebrating this on January 25th.
Next meeting will be December 5th.
Pilot training presentation
  For those of you who thought you would like to be a pilot, you missed a excellent presentation at the airport terminal tonight.
With pilots having  to retire, there is a  shortage  of qualified Pilots.
  There are a lot of Grants and scholarships available. if you want a future in a good paying job it would be well worth it to contact Southern Utah University for more information.
For all you girls out there the scholarships are even more available.
Michael Mower  is the Executive  Director   and teacher of the helicopter. he can be reached (435)  865 – 8772.
WPC LEPC
(Local Emergency Planning Committee)
November 16, 2017
Public Comment-
Kathryn  Griffith
  The tribe would like to try something new and have the POD at the Travel Center on tribal land. This should show how the county and the city can work well on tribal land. This will take place in May of 2018.
  The tribe will be holding classes for ICS, class 100 and 200 in January  of 2018. 400 is a 2 day class and will follow.
  There will also be an active shooter class in June. This will be a class 4 First Responders. Enrollment will be the second week in December.
Discussion / reports on all LEPC Grant's including quarterly reports
EPWG (Emergency Preparedness Working Group)
   This grant covers salary for emergency manager part-time and EMT assist in the amount of $55,048.
   EM Fringe & EM Assistant $31,312.
It also covers meetings, Emergency Management workshops in the amount of $2,144.
Computer switches for EOC which will allow computer capacity within EOC for all branches within ICS command and general staff positions when EOC is activated, phone, tablet, etc for Haz/Mat preplanning, and identification, $15,539.57.
Office supplies, copier contact, maintenance, and planning software.
$8,800.
   Other grants are state grants, State emergency response commission Grant, United We Stand Grant, hazardous material emergency preparedness Grant, Emergency Management preparedness Grant.
The committee needs an update on members and vacancies. It is important that we get alternate members so there is always a quorum.
The planning for the next POD exercise is being discussed as Maybe having the flu shots as a drive- through procedure. This could be held at one or both fire departments in the county and City. Bay doors would be open with someone on each side to give shots as a vehicle drives through. There would also be an inside area for those who would like to walk in. Rivera  felt there may be a problem with damage to the fire stations. All agreed  that this is something they need to check into .
  Rod Gamble of the county EMTs has agreed to have a class in administering the vaccine. The city will have its members participate.
Next meeting will be February 9, 2018.
Geri Wop