12th Grade Superior and Gold
BYERLEY GEORGE, CHAVEZ ISABEL, GUERRERO MANUEL, HERNANDEZ COLTEN, HOLLOWAY JACOB, LUNA SIGIFREDO, MORRIS JADEN, SMITH COLTEN, SWEAT ALEXIS, WRITH DYLAN.
11th Grade Superior and Gold
CARTER GUNNAR, COVARRUBIAS LEONEL, DORADO HERMAN, ESCOBEDO LEXIE, EVELETH VANESSA, GONZALEZ ARMANDO, KAMPMAN AIDEN, KELLY TOMMY, LACOMBE CANNON, PINEDO LESLIE, QUINTERO NATASHA, RAMIREZ LIZANDRA, TRUJILLO DANIEL.
10th Grade Superior and Gold
HOLM HANNAH, EVELETH JORDAN.
9th Grade Superior and Gold
RODRIGUEZ CHRISTIAN, RODRIGUEZ OMAR, ROSALES KARLA.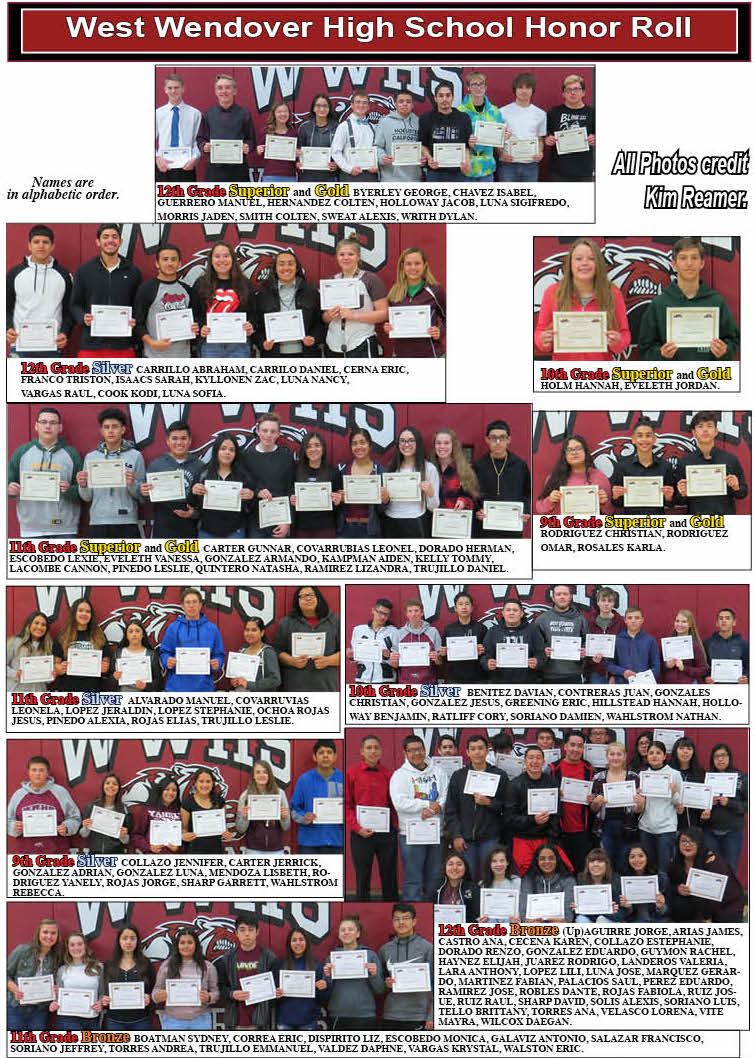 12th Grade

Silver
CARRILLO ABRAHAM, CARRILO DANIEL, CERNA ERIC, FRANCO TRISTON, ISAACS SARAH, KYLLONEN ZAC, LUNA NANCY,
VARGAS RAUL, COOK KODI, LUNA SOFIA.
11th Grade Silver
ALVARADO MANUEL, COVARRUVIAS LEONELA, LOPEZ JERALDIN, LOPEZ STEPHANIE, OCHOA ROJAS JESUS, PINEDO ALEXIA, ROJAS ELIAS, TRUJILLO LESLIE.
10th Grade Silver
BENITEZ DAVIAN, CONTRERAS JUAN, GONZALES
CHRISTIAN, GONZALEZ JESUS, GREENING ERIC, HILLSTEAD HANNAH, HOLLOWAY BENJAMIN, RATLIFF CORY, SORIANO DAMIEN, WAHLSTROM NATHAN.

9th Grade Silver
COLLAZO JENNIFER, CARTER JERRICK, GONZALEZ ADRIAN, GONZALEZ LUNA, MENDOZA LISBETH, RODRIGUEZ YANELY, ROJAS JORGE, SHARP GARRETT, WAHLSTROM REBECCA.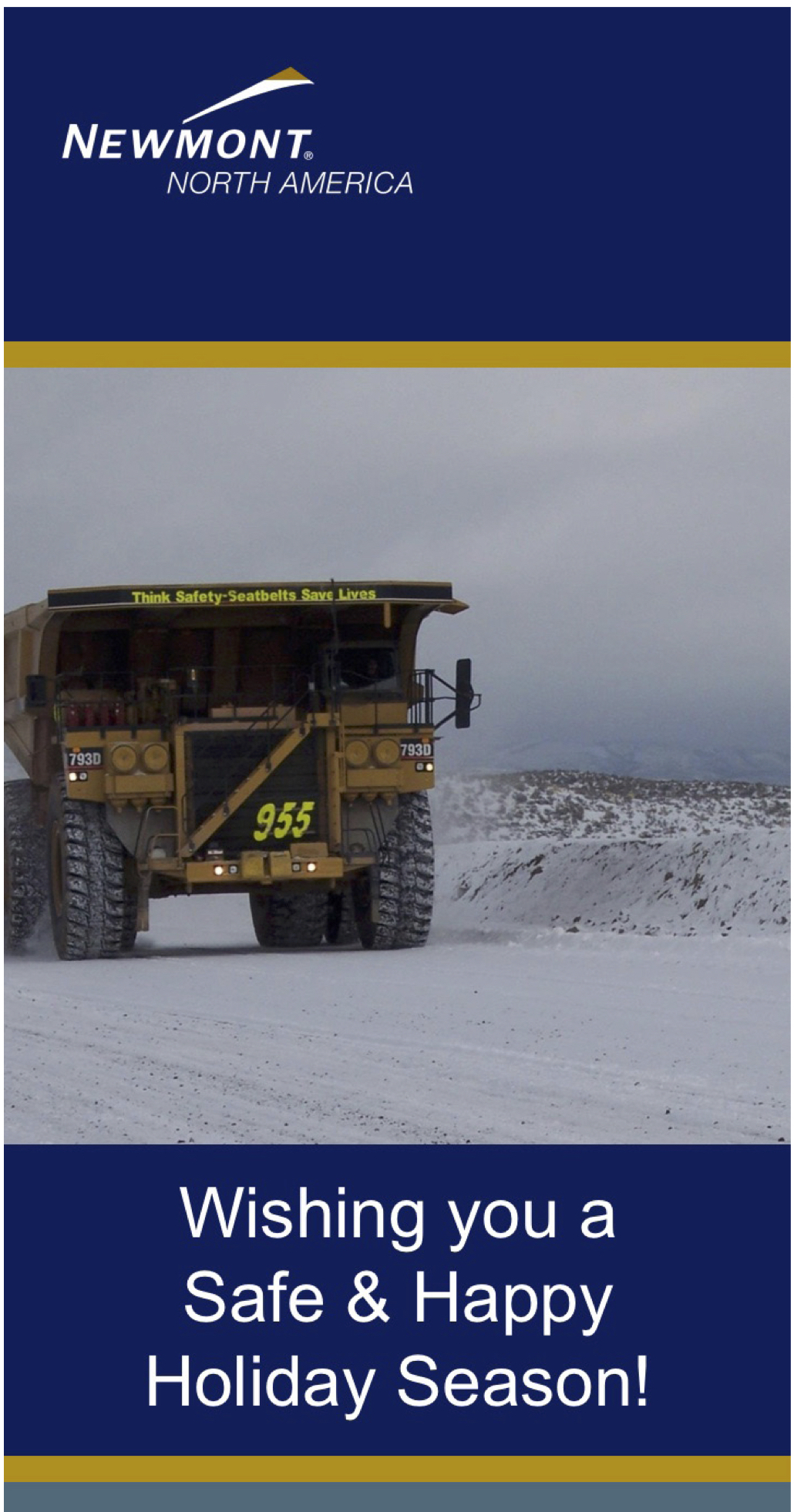 12th Grade Bronze
AGUIRRE JORGE, ARIAS JAMES, CASTRO ANA, CECENA KAREN, COLLAZO ESTEPHANIE, DORADO RENZO, GONZALEZ EDUARDO, GUYMON RACHEL, HAYNEZ ELIJAH, JUAREZ RODRIGO, LANDEROS VALERIA, LARA ANTHONY, LOPEZ LILI, LUNA JOSE, MARQUEZ GERARDO, MARTINEZ FABIAN, PALACIOS SAUL, PEREZ EDUARDO, RAMIREZ JOSE, ROBLES DANTE, ROJAS FABIOLA, RUIZ JOSUE, RUIZ RAUL, SHARP DAVID, SOLIS ALEXIS, SORIANO LUIS, TELLO BRITTANY, TORRES ANA, VELASCO LORENA, VITE MAYRA, WILCOX DAEGAN.
11th Grade Bronze
BOATMAN SYDNEY, CORREA ERIC, DISPIRITO LIZ, ESCOBEDO MONICA, GALAVIZ ANTONIO, SALAZAR FRANCISCO, SORIANO JEFFREY, TORRES ANDREA, TRUJILLO EMMANUEL, VALDEZ DAPHNE, VARGAS KRYSTAL, WALSTON ERIC.
10th Grade Bronze
ABRAMS RAEAUNA, AGUIRRE ASHLEY, CHAVEZ LUIS, CORREA ITZEL, CUEVAS GENESIS, GONZALEZ ENRIQUE, HANSEN PERRON, LABRIE NIKI, LIGGENS, MADISON, MARQUEZ GENARO, MORLEY THAYNE, MORRIS TRISTEN, RIVERA EMMA, SMITH ZACHARY, SORIANO MICHAEL, WILLIAMS JERRICK.
9th Grade Bronze
BENITEZ RICARDO, COLLAZO ALONZO
GUARDADO YAZMIN, LOPEZ ABRIL, PEREZ KARLA, RICHARDS EMMA, ROBLES ARTURO, ROBLES BRITTANY, ROBLES SOLI,
ROMERO DAYANA, RUVALCABA NATALY, SALAS JASMINE, SOLIS, SAMANTHA, SORIANO GABIREL, TORRES FABIAN, WYATT ELISE.