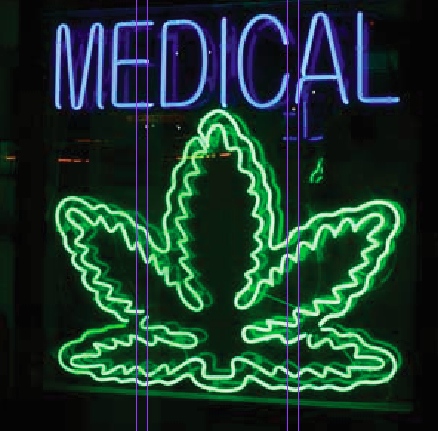 Last week, at the West Wendover city meeting, the councill couldn't come to an agreement on the Marijuana subject. It has now the council split and the subject was tabulated to an unknown date. In fact in the last past months, the Wenover city passed some laws found too strict by the State itself.  So in the month of December, the city had to rescind some of these laws to comply with the State of Nevada Marijuana laws. In the last elections, the West Wendover voters voted in force pro marijuana, and now some local people are starting to get upset about the innaction of this Council, and having a Mayor pro-marijuana proved to not be enough.
  Meanwhile, 120 miles south of Wendover, the Ely Shoshone Tribe convenience store and truck stop opened a medical marijuana dispensary, Tsaa Nesunkwa, last October, and now also sells recreational marijuana since November.  The Ely Shoshone Tribe situated in White Pine County, but on tribal land and the Yerington Paiute tribe, near Las Vegas also opened a dispensary on tribal land, on newly purchased land for that purpose. After Gov. Brian Sandoval signed Senate Bill 375 into law beginning of last June, both tribes entered into a compact with the governor to sell marijuana.
   The Ely dispensary is in the back of the convenience store. Only people with medical marijuna cards or ID proving they are 21 years old or older can come in. A small counter and window with a few chairs are the only things to welcome you with a few posters announcing the does and don't. You cannot "use or light up" in the dispensary, and you sure cannot go in with your kids. Cameras follow your every moves. An employee check your documentation and after signing in, you can then access the rest of the dispensary, and start your shopping. Ounce you are done and paid everything you bought is placed in a child proof bag before you exit the store.
   Per Nevada state law, all the products available are from organic plants and have passed all the quality tests, including testing for pesticides. The law prohibits the sale of products who do not pass, so they would need to be destroyed. Also each product is labeled with all the amounts of THC – tetrahydrocannabinol; CBG – cannabigerol; or/and CBD – cannabidiol.
   So in future weeks, the West Wendover voters hope to have this city gets on with  the process of opening a new facility in Wendover as per now, for example the people from Elko Nevada go to Ely, 188 miles from them, while a Wendover facility would be 79 miles closer to them.