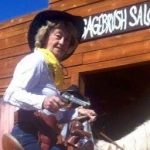 Philosopher Camus wrote "Always go too far, because that's where you will find the truth."
Ely City Council  January 11
Fire Chief – Ross Rivera
We finished the year of 2017 with 627 calls, 36 more than last year's total which was 571
4 Medical Transports
4     Non Transport (2 County,  One of which was canceled enroute)
1 Lift Assist Medical
2 Jail Check
3 Fire (1 County)
1 Co Detector Check
1 Fuel Spill
4 Motor Vehicle Accident (2County)
45 Total Calls
Police Chief – Scott Henroid
Statistics for 2017
Incidents 13,327 City,  4,518 County = 17,845
Traffic stops 1,737 City,  907 County = 2,644
Citations 443 City,  503 County = 946
Arrests 316 City, 66 County = 382
Bookings 542 City, 147 County = 689
Days Served
In Jail  6,138 City, 1508 County = 7,646
Cost @$75
Per day
Per Inmate  $460,350 City, $113,100 County = $573.450
Municipal Court Judge – Mike Coster
Non-Trial Disposition
Bail Forfeitures – 3 Public Order, 18 Traffic, 1 Parking
Dismissal before trial – 1 Public Order, 2 Traffic
Guilty Plea with Sentence Before Trial – 1  Crimes against Property, 1 Motor Vehicle DUI, 6 Traffic
Total Non- trial dispositions – 33
Bench Trial – 1 crime against property
Jury trials – 1 DUI
Total Discussions – 35
City Administrator- Robert Switzer
New Business-
Eastern Nevada Collision Solutions – Construction $141.44
Ely Drug Testing and Fingerprinting – Testing & Fingerprinting $92.15
December Wastewater Plant and lab – Bruce Ashby
November 27 through December 28
Started bypass on plant of aeration Basin upgrade. All influent is being ran through Roto screens and discharge tube on number two. Started draining aeration Basin and clarifying.
All 8 Hurricane submersible agitators are removed from basin.
Started washing sludge from the Basin and the clarifier. Wash down Basin was completed on December 13th 2017.
W Cubed,  Inc. Was on site setting new united blowers and plumbing off fine air diffusers.
All Plumbing was completed. Started filtering aeration Basin and testing blowers.
Having trouble with blower tripping main breaker. Plant was put back on bypass.
New breaker was installed. Plant up and running.
Sanitary septic transported 5000 gallons of mixed liquor from Wendover's plant to reseed aeration basin.
During the construction phase, rata screens were acid washed and new doctor blades were installed. Screw pump was shut down to change oil and adjust Drive belts. Oil change in both waste pumps and cleaned.
Landfill Department – Tom Lawrence
   During the month of December we did daily operations as usual. Class 1 year-to-date total * 7,434.68. Your today daily average 20.37 tons. Class 3 year-to-date total * 6715.16. Year-to-date daily average 18.39 tons. Landfill crew is still hauling dirt daily from class 3 expansion area and Hauling to the top of class one for daily coverage. 938 h loader oil samples came back and all samples were normal. Water supplies for number to well and Artesian well are taking it and both Wells test to clean this sample.. Routine maintenance and service was completed on all equipment and vehicles. All equipment was greased as needed.
Street Department – Dave Berkey
Streets
Sanded Streets 2 times
Swept streets around town
Maintenance
Did maintenance on both street sweepers, put new cutting-edge on Street loader, and got the snow blower up and running.
Other
Helped out the recycling center seven times, worked on the skating pond, cleaned up properties on Ogden and Parker Avenues, helps water department on digs 3 times, and cleaned up the Quonset hut at the BLM yard.
Parks / Cemetery / Recycling
  During December we had 5 Services, the cemetery crew did an excellent job.
  We have 42 bales of cardboard, 8 bales of paper, eight bales of plastic and five bales of aluminum. We will be sending a load out this week.
  The Planters on downtown are winterized and we're adding water, since it is warm,  we continue to repair street lights as we are notified.
  We continue to maintain all vehicles.
Animal Control- Chuck Odgers
City
Dog Adopted- 2 – $50.00
Cats Adopted- 1 – $5.00
Owner Surrendered- 1 – $10.00
Impounded 1st Offense – 2 – $100.
Quarantined  8 – $200.00
County
Dog Adopted- 5 – $125.
Cats Adopted- 1 – $5.00
Owner Surrendered  – 2 – $20.
Impounded 1st Offense- 8 – $400.
Impounded 2nd Offense  – 1 – $100.
Total City – $365.
Total County – $900.
Donations
5 bags of dog food, two bags of cat food, eight miscellaneous bones/ treats, $500 to be used for animal toys Etc., and one box of cat scratch
Water & Sewer – Carl Siemer
Digs – Main Break on High Street, main break on Bell Avenue, 8th and Ave O by corner of fire hydrant, 820 North Ave N, 890 Ave K, Carson Court #3, Carson Court #30, 1028 Ave H, 960 Ave B, Ruby and Ely Street main break and 8th and Ave I service line.
Wells – RW-6 and 7 are both running good, 17th and M still in auto.
MISC. – monthly  chloroform samples complete and Monitoring well samples are ongoing.
Building Official – Brad Christensen
City Permits – (4) $666..60
City Miscellaneous- $730.00
County  Permits  – (8) $1,358.35
Discussion/ Possible Action – approval of to withhold overpayment by Out West Excavating and Grading for the 2016 recycled metal payment.
   This item did not fully state the agenda, it was tabled for next time.
Discussion/ for Possible Action review of survey report on sewer line in the 600 block of Parker Avenue.
   This was tabled for lack of information from the plumber who helped the Chachas brothers clear some sewage lines
Mayor VanCamp appointed White Pine County Sheriff Scott Henroid as city of Ely Chief of Police.
Discussion / for possible action – selection of proposal for City Hall janitorial services, the county which submitted the bid is Accurate Building Maintenance.
   This would cost the city $361 per month. The treasurer shook her head no and this did not pass.
Discussion / for possible action – approval of Cooperative agreement for election Services between White Pine County and the City of Ely pursuant to NRS 277. 180.
   This would save the city $535 per election.
4/0 approved  ( Councilman Hansen not presented)
   The council agreed to approve the Road Maintenance Agreement between White Pine County in the City of Ely
   The approval of General guidelines for medical marijuana operations in the city was approved 4/0.
   …
Discussion / for possible action – exception of  corrective action plan for funding noted in the cities Fy2017 audit. City Treasurer Trask.
   The landfill money for closing and opening a new landfill should be put in a closed fund and to keep the General Fund in Balance.
4/0 Approved
( as I recall from the audit meeting, the general fund has gone down for several years and needs to be brought up and continue on an upward swing.
Discussion / for Possible Action – directions to City Attorney to amend City Code 12-14 -1 to reflect elimination of the home occupational annual fee, with maintaining an individual home occupancy license processing fee.
It appears that this ordinance has billed home occupancy businesses $50 a year plus the $88 a year business license. This ordinance will eliminate the yearly charge and only charge one time fee for having a home business. At the moment it just believe there are 33 home businesses that are legally licensed.
4/0 Approved
White Pine County Commission Meeting January
 

10, 2018

County I Appointments

Richard Howe will remain Chairman

Shane Bybee will become Vice Chairman

Steve Stork will be Liaison to  NACO

Steve Stork will be on the Board of Tourism and Recreation

Shane Bybee will be Liaison to BLM OHV

Fire Commission District fire chief Tim Woolever

Calls for November

53 calls for service

22 Medical (2 down from last month)

1 Medical Assist ( down 5 from last month)

23 Care Flight transfer ( down 4 from last month)

3 Hospital to hospital transfers ( down 1 from last month)

3 Fires – 2 structure and 1 mobile property (camper)

Upcoming training

Monthly EMS, accredited for CEUs for year

Firefighter 1 and 2 training

Hazmat Refresher

Structure fire / rescue and Rapid intervention crew

   Prior to the next meeting I will have a breakdown of all calls, date of the calls and time of day of the calls. This will be a complete annual breakdown, including a flowchart.

   NDF is helping us with oil changes and other maintenance on our vehicles. They will be helping us at no charge. They will be doing all of our oil changes and vehicle maintenance, as well as all of our fire apparatus checks.

Howe "They are doing everything, not the County at no charge?"

Woolever "Yes. It covers us on all our liability because they have certified mechanics."

( This is good for the county and very good cooperation between different entities. We need more of this.)

   A part-time opening will be available soon at White Pine County Fire District as an Administrative Assistant. It is unfortunate that Barbara Stephey will be leaving.

…

Public hearing:  The White Pine County Commissioners will take public comment on Ordinance 476, Bill # 0 8. 0 9. 2017, an Ordinate adding Chapter 4, Section 2 regarding the number of slot machines, games, gambling devices, race books or Sports pools that are operated and played for value within the county.

   This ordinance make specific as to the number of rooms you must have in order to have an unrestricted gaming license. This ordinance states that there must be at least 30 rooms for rent. The city has an ordinance that is specific on the number of rooms as being 50. A letter was sent to the commissioners from the Nevada restaurant Services, Inc. They are against making any room designation. They feel the restaurants do not need to have a number of rooms to have unlimited gambling.

   Three of our commissioners are connected to gambling establishments and had to abstain.

The remaining two Commissioners did vote to pass this ordinance.

Discussion /Auction / Possible Approving of ordinance  481, Bill # 11. 0 8. 2017, an Ordinance adding Title 3 Chapter 3 Section 60 creating a central receiving and dispersing system for counting money.

5/0 Passed

Road Commission

The commission gave approval to the Road Department to purchase a 2019 Western Star 4900sb Freightliner for $134,920.00.

Mike Wheable , District Attorney

Discussion / Action /  Possible Approval of an RFQ for architectural service for the jail extension Courthouse project.

  This will get the project started with an architect to establish what is needed and how to accomplish it.

5/0 approval

Resignations from Boards or Council's

Robert Winder  McGill Town Council

Kathryn Griffith   Water Advisory Committee

Requesting Appointments

Thomas  Hinkle   Ruth Town Council

Dan Hathaway   Baker Area Citizens Advisory Committee

Norris Hendrix    Water Advisory Committee

Jimmy Jordan   Ag District 13/Fair & Rodeo Board

Kathy  C. Brimley   Library Board of Trustees

5/0 approved

Discussion / Action / Possible  Approval to submit a ballot question to increase the tax override from .05 to 2.05 for the White Pine County nutrition program.

   The Commissioners in the past have had a .03 set aside, which means they set aside $0.03 of each tax dollar received for the nutrition program. This is asking for an override, which means an additional $0.03 will be added to the tax bill you receive.

   Steve Stork stated that he felt this was taxing the people that they want to help. Others were afraid that it would take money away from the county if it was a set aside.

5/0 approved

Discussion / action / possible approval of Senior Center building use contract for rental purposes

   This would make the contract so no one can use the kitchen and increase the fee to $25 an hour.

5/0 approved
White Pine
 

County

 

Airport

 

Advisory Board Jan. 9, 2018

Airport Usage Report – Tim Parish

Enplanements    320

Private     47

Commercial     41

Medical    19

Government     25

( Santa Claus arrival was not counted in this, but this is one of the best December's in a long time.)

   Discussion / action possible approval of chairman and vice-chairman for the White Pine County Airport Advisory Board.

Lloyd Phillips is the new chairman and Dan Netcher is the new Vice Chairman. ( congratulations to both men, but having only 3 members on the board one was definitely going to win something)

Update on air show to be held on June 16th, 2018 and Community Committee progress for the event. – Lance Gale

   The event organizers came out and they were very, very impressed with the airport and the layout. They were very impressed with the old Hangar where they will store the planes. They will have 16 to 18 Formula 1 airplanes. It is a 3.2 mile course, 100 feet off the ground.

   Besides the Formula 1 airplanes we will have some military planes and some T6s. The T6s will be doing a drag race. They will be circling in the air and when someone lights of a flare on the ground, they will come down to the runway as fast as they can. The planes will be coming out of Fallon.

   There will be tethered balloons from 5:30 to 7:30 in the morning and plans are being made for balloon rides from the airport to the golf course. ( the balloon rides are not confirmed at this point.)

   Phillips  "We have a rough estimate, we figure the income will be between 90 and 100 thousand dollars, we will be spending every bit of that plus some."

  Gale " Everyday at 7:30 we will be performing the National Anthem and someone from our community will be recognized at this time. The White Pine High School Chorus will be singing The Anthem."

  The estimate of people coming to the event is 1 to 2,000 people, the event coordinator said that our estimate is a little low.

   A question was asked if the transient Flyers would be able to come in in the morning and leave in the afternoon. Gale stated yes they would be able to do that everyday.

Discussion on the Recognition of the Yelled family for 100 Anniversary of Ely Airport / Yelland Field on Thursday January 25th 2018.

   The event will be here at the terminal at 1:00. There is one descendant, 100 years old coming from Salt Lake. There will be 15 to 20 family members here.

Discussion concerning the South Hangar lease to be advertised

   Hanger 2 is to be advertised for bids on Leasing. There's to be a 45-day advertisement, bids will be sealed.

   If Murray does not get the bid all of the bidders have been informed that Murray will need time to get all of his things out of that hanger. There are volunteers that are willing to come forth and help empty the hanger.

Public Comment

   Mike Coster " I want to talk about Hangar rent, there is nothing in the law that says you have to wait 45 days. Technically it says everyday for 10 days or if you have a weekly paper three times. As I recall this lease was done in 2011. This board dealt with improper use of that are non-compliance use of that hanger. I think we need to get compliance with the FAA 2016 standards. Having oral bids can benefit the county, because each bid would have to be 5% above the last."

  NRS A 1995, 503)

      NRS 96.080  ale, lease or other disposal of municipal airports and related facilities and property.

      1.  except as otherwise provided in subsection 2 or as may be limited by the terms and conditions of any grant, loan or agreement pursuant to NRS 496.180, every municipality may, by sale, lease or otherwise, dispose of any airport, air navigation facility or other property, or portion thereof or interest therein, acquired pursuant to this chapter.

      2.  he disposal by sale, lease or otherwise must be:

      (a) except as otherwise provided in subsections 3 and 4, made by public auction; and

      (b) n accordance with the laws of this State, or provisions of the charter of the municipality, governing the disposition of other property of the municipality, except that in the case of disposal to another municipality or agency of the State or Federal Government for aeronautical purposes incident thereto, the sale, lease or other disposal may be effected in such manner and upon such terms as the governing body of the municipality may deem in the best interest of the municipality, and except as otherwise provided in subsections 3, 4 and 5 of NRS 496.090.

      3.   board of county commissioners of a county whose population is 55,000 or more may rent or lease to a person, or renew the rental or lease to a person of, a space for the parking or storage of aircraft, including, without limitation, a hangar, on the grounds of a municipal airport that is owned or operated by the county without conducting a public auction and at a price at least equal to the fair market rental or lease value of the space based on an independent appraisal conducted within 6 months before the rental or lease.

      4.  he governing body of a city whose population is less than 25,000 may rent or lease to a person a space that is less than one-half of an acre for the parking or storage of aircraft on the grounds of a municipal airport that is owned or operated by the city without conducting or causing to be conducted an appraisal or a public auction.

      [7:215:1947; 1943 NCL § 293.26] — (NRS A 1967, 716; 2005, 1469, 2680; 2007, 2008, 2839; 2011, 1292)

1682; 2003, 667; 2005, 2551; 2007, 496)

      NRS 32.045  dvertisement to be by notice to bid; publication; contents of notice.

      1.  he advertisement required by paragraph (a) of subsection 1 of NRS 332.039 must be by notice to bid and must be published:

      (a) n a newspaper qualified pursuant to chapter 238 of NRS that has a general circulation within the county wherein the local government, or a major portion thereof, is situated at least once and not less than 7 days before the opening of bids

, if any such newspaper is published therein.

NRS 244.283

      4.  t the time and place fixed in the resolution for the meeting of the board, all sealed proposals which have been received must, in public session, be opened, examined and declared by the board. Of the proposals submitted which conform to all terms and conditions specified in the resolution of intention to lease and which are made by responsible bidders, the proposal which is the highest must be finally accepted, unless a higher oral bid is accepted or the board rejects all bids.

      5.  efore accepting any written proposal, the board shall call for oral bids. If, upon the call for oral bidding, any responsible person offers to lease the property upon the terms and conditions specified in the resolution, for a rental exceeding by at least 5 percent the highest written proposal, then the highest oral bid which is made by a responsible person must be finally accepted.

   ( Having worked with Murray's a number of times in the last few years, I find him an outstanding person and I am concerned about his health. I am also a very strong believer in the law. I do believe that the county should follow the law in this situation. Whather Murray or any of the other three bidders obtain this hanger, Murray will have to move all of his things out that are not pertaining to Aviation. This should have been done some time ago. Murray could have someone represent him in the bidding process.)

The next meeting will be February
New tourism and outdoor recreation preliminary plans.
   The Great Basin Trail Alliance, in coordination with the US Forest Service, Ely ranger district, desire to develop a master plan for trails in the ward Mountain area, south of Ely, Nevada. The development of this plan coincides with resurgence in the local community to become more competitive in outdoor recreation tourism market, including non-motorized trails. In this vein, the vision of the trail system requires accessibility from town to enhance tourism spending while offering a high-quality product with the diversity of opportunity to compete in this already crowded tourism field.
   This Five-Year Plan provides the Great Basin Trail Alliance a roadmap for achieving its lofty goals as well as some best management practices that we can use as an organization to help them move forward. This master plan includes the following objectives / deliverables:
1. An assessment of the existing network that identifies opportunities already being provided, areas of a possible improvements and a baseline for identifying gaps in the network that need to be filled. This could include re-alignment of existing trails are planned trails to improve the user experience.
2. Focusing on the missing gaps in the network, a long-term plan will be developed that provides conceptual Trail locations as well as Trail management objectives. Estimates for miles and construction cost estimates are also provided. This portion of the approach to detailed enough for future NEPA work, if necessary, as well as future Grant applications. Trails will also be prioritized to help the organization Focus effects.
3. Given that the organization is fairly new to building Trails this plan should also provide some general guidelines / recommendations on various approaches that have proven successful with other similar organizations. This will include construction strategies and fundraising that has proven successful in other areas.
   Based on the existing network, topography, land pattern and recreation settings 3 district zones were identified. These are the Ice Plant Front Country Zone, the Ward Mountain Campground Zone, and the Powderhouses Backcountry Zone.
Zones
Ice Plant zone – located directly out of town the trails in this 900 Acres Zone are fun and offer experiences for multiple skill sets and abilities. They are great for the after work, get in some quick exercise, and relieve some mental stress ride or run. There is also opportunity for risk, Challenge, and skill development as well as opportunities to engage local youth. The routes in this own or hard to follow without a local guides since none are signed and intersections are not evident or straight forward. Most of the trails are agency provided and in their travel system however some existing trails are not official .  There is no start to a trail system or place where new visitors can be directed.
Ward Campground Zone – the recently renovated Ward Campground offers exceptional facilities, multiple Campground loops and  established trailhead. This makes for an excellent Trail destination for those syncing to camp and ride or hike and at the same time as close to town. The terrain  and location of this 2400 acres zone offer variety to the greater trail network. A multi-use loop trail system with various lengths  and difficulties is already in place. Unfortunately, the majority of these trails are based on old roads and provide little recreation value. They are wide, steep and quite frankly boring for the user.
Powerhouse Zone – The largest, at 3070 acres and leasted developed Zone, located south of Highway 6 and sandwiched between the other two Trail zones, this area offers the best opportunity for close to town Backcountry and remote experiences. This zone also provides a great opportunity for connections between the other two zones greatly expanding the opportunities for real long excursions. These connections also create an ability to add onto the trail system in the future.
Signing
In order to make the trail system more navigable to new visitors the entire trail system needs to have functional and straight forward  signs and intersections. Currently signing is limited especially in the Ice Plant Zone. The Limited signing that is present is ambiguous  and doesn't do much to help direct the trail user. Signs should be installed on wooden post to add permanence instead of flimsy carbonites. While the Ward Mountain Zone is better signed, the lettering system is confusing and should be re-thought. Cost  estimates provided per zone includes the purchase of materials and installation. It is assumed that each intersection signs will have a post with two signs.
Costs
Ice Plant Trail System 
Total Cost – $223,019.00   Total Miles -8.5
Ward Campground Zone
Total Cost – $377,220.00   Total Miles -14.5
PowderBerry Zone
Total Cost – $559,872.00   Total Miles- 18
Total Cost Estimates- $1,392,133.  Total Trail Miles of work – 41 miles
   The cost of this program will be met by fundraising, grants and prison labor.
   I would love to see this program progress, I may even drag out my ATV. It sounds quite exciting and I do hope the community and County get behind it.
All in all it was a very busy week with meetings, I hope next week is not this busy.
Geri Wop
Philosopher Camus wrote "Always go too far, because that's where you will find the truth."
  Philosopher  Camus  wrote "Always go too far, because that's where you will find the truth. "
This County ordinance does apply to the entire County. Read carefully and see if you are in violation of this ordinance.
NUISANCE CODE
PURPOSE AND SCOPE:
The Board of County Commissioners determines and declares that an important public purpose and need exist for its neighborhoods and community, including property, buildings and environment, to be kept in a safe and clean condition for the enhancement and maintenance of quality neighborhoods and positive social and economic conditions in the community. This chapter is intended to protect the health, safety and welfare of the citizens of unincorporated White Pine County, and, except as otherwise provided in this chapter, it shall apply to all property, buildings, and premises within unincorporated White Pine County. All property owners and occupants thereof are required to maintain such property in accordance with State law, this Code and this chapter. (Ord. 468, 2017)
DEFINITIONS:
As used in this chapter, the following words and phrases shall be construed to have the following meanings:
ANIMAL: Every living creature not a member of the human race.
ATTRACTIVE NUISANCE: Any property, structure, premises, instrument, equipment or vehicle that is in such an unsafe and unprotected state as to constitute an attraction to children or vagrants, criminals or other unauthorized persons to their risk of injury or unlawful conduct.
BLIGHT: Conditions that substantially impair the livability of or community appearance of, or the safe, social or economic conditions of, the surrounding neighborhood or County community as stated in Nevada Revised Statutes 279.388, as amended. Such conditions include, without limitation, the accumulation of debris-refuse-rubbish; broken, rotting, crumbling, cracking or rusting fencing; broken windows; landscaping that is dead or dying, or exhibits uncontrolled growth; and any other similar conditions of disrepair and deterioration.
CRIMINAL GANG: As defined at Nevada Revised Statutes 193.168, as amended and includes any combination of persons, organized formally or informally, so constructed that the organization will continue its operation even if individual members enter or leave the organization, which:
A. Has a common name or identifying symbol;
B. Has particular conduct, status and customs indicative of it; and
C. Has as one (1) of its common activities engaging in criminal activity punishable as a felony, other than the conduct which constitutes the primary offense.
DANGEROUS CONDITION OR STRUCTURE: A condition or structure that may injure or endanger the health, life, property or safety of the general public or the occupants of the property on which the condition or structure is located. This phrase includes, without limitation, a condition or structure that violates any rule, regulation, ordinance or code regulating health and safety enacted, adopted or passed by the Board of County Commissioners, including without limitation any rule, regulation, ordinance, or code adopted pursuant to Nevada Revised Statutes 244.3675, as amended concerning minimum levels of health or safety, the violation of which is designated as a nuisance in the rule, regulation, ordinance, or code.
DEBRIS-REFUSE-RUBBISH: Material that is discarded, worn out or cast off without regard to value; and is of a non-decaying nature, or is capable of decomposition to a putrid state, or is of solid or semi-solid wastes. Examples are: animal carcasses; accumulation of excrement; leaves; trimmings from brush, lawns, trees, gardens or shrubbery; weeds; dead trees and branches; piles of earth mixed with any of the matter set forth in this definition; manure; paper; trash; cardboard; metal; wood; glass; crockery; bedding; scrap; appliances; furniture; equipment; parts; junk vehicles; construction waste.
ENFORCEMENT OFFICIAL: The Board of County Commissioners, the Sheriff, County, City, or Volunteer Fire Chief(s), and County Health Officer or their authorized designees, as well as the County Building Official, inspectors or other Code Enforcement Officials in the County Departments of Building and Planning, Parks and Maintenance, and Public Works, as well as Animal Control Officers and any other White Pine County employee possessing citation powers pursuant to Nevada Revised Statutes 171.17751, as amended.
GARBAGE: Putrescible animal and vegetable waste resulting from the handling, storage, preparation, cooking, and sale and serving of food and beverage. Examples are: offal; swill; kitchen and table waste; organic animal and vegetable waste; bottles, cans, cups, plates, utensils, or containers that have been in intimate contact with food, confection, or beverage; and, any component used in the preparation or manufacture of matter intended for animal or human consumption.
GRAFFITI: Any markings, as initials, word, figure, design, slogans, or drawings, written, spray-painted, etched, scratched, or sketched on a sidewalk, wall of a public or private building, private property, public restroom, public infrastructure, signage, or the like, which defaces such property.
HAZARDOUS WASTE: As defined at Nevada Revised Statutes 459.430, as amended, means any waste or combination of wastes, including, without limitation, solids, semisolids, liquids or contained gases, except household waste, which:
A. Because of its quantity or concentration or its physical, chemical or infectious characteristics may:
1. Cause or significantly contribute to an increase in mortality or serious irreversible or incapacitating illness; or
2. Pose a substantial hazard or potential hazard to human health, public safety or the environment when it is given improper treatment, storage, transportation, disposal or other management.
B. Is identified as hazardous by the White Pine County Board of Health, or as otherwise designated as hazardous material by the White Pine County Fire Chief, City Fire Chief, or a Volunteer Fire Chief.
The term includes, among other wastes, toxins, corrosives, flammable materials, irritants, strong sensitizers and materials which generate pressure by decomposition, heat or otherwise.
JUNK VEHICLE: A street-legal or non-highway vehicle, including component parts, which is ruined, dismantled or inoperable for any reason, or otherwise unused for its original purpose; or, a street-legal vehicle that does not possess a current, valid vehicle registration.
MOTORCYCLE: Every motor vehicle designed to travel on not more than three (3) wheels in contact with the ground, except any such vehicle as may be included within the term "tractor" or "moped" as defined in Nevada Revised Statutes chapter 482, as amended.
OBSTRUCTION: The prevention of travel across or along the pathway of any public road by, among other things, constructing gates, closing gates, signage or any other impediment limiting the public use of the public road.
OFF-ROAD VEHICLE: Any motorized vehicle, including a motorcycle, designed for or capable of cross-country travel on or immediately over land, water, sand, snow, ice, marsh, swampland, or other natural terrain.
POLLUTANT: As defined at Nevada Revised Statutes 445A.400, as amended and includes:
A. Dredged soil, solid waste, incinerator residue, sewage, garbage, sewage sludge, munitions, chemical wastes, biological materials, radioactive materials, heat, wrecked or discarded equipment, rock, sand, cellar dirt and industrial, municipal and agricultural waste discharged into water.
B. Pollutant does not mean water, gas or other material which is injected into a well to facilitate production of oil or gas, or water derived in association with oil or gas production and disposed of in a well, if the well is used either for facilitating production or for disposal purposes and if the White Pine County Board of Health determines that such injection or disposal will not result in the degradation of ground or surface water resources.
C. Further, pollutant does not mean water, gas or other material injected into a well or used to stimulate a reservoir of geothermal resources if the White Pine County Board of Health determines that the injection or stimulation will not result in the degradation of ground or surface water resources.
PUBLIC ROAD: A road adjudicated public by any court of competent jurisdiction within the State of Nevada, or a road established public pursuant to Nevada Revised Statutes 405.195, as amended, or a road dedicated to and accepted by a governmental agency, or a road defined as set forth at Nevada Revised Statutes 405.191, as amended.
PUBLIC VIEW: Plainly visible from the public right-of-way, or from any regularly used location on public or private property. Items enclosed and visually obscured within a structure, or within a lawful screen are not considered to be in public view.
RESIDENTIAL FORECLOSURE: The sale of a single family residence pursuant to Nevada Revised Statutes 40.430, as amended.
SCREEN: To provide physical separation and visual obscuration of one (1) area from another on all sides and in all seasons. Such separation must be at least six feet (6') high and includes, but is not limited to, the combination or individual use of a fence, decorative wall, structure, earth berm or dense landscaping.
SOLID WASTE: All putrescible and non-putrescible refuse in solid or semisolid form. The term does not include hazardous waste.
STRUCTURE: That which is built or constructed, or an edifice or building of any kind or any piece of work that is man-made or composed of parts joined together in some definite manner.
VEHICLE: Any self-propelled instrument of conveyance designed primarily for the transportation of persons or goods.
Non-Highway Vehicle: Any instrument of conveyance or off-road vehicle which cannot be lawfully licensed or registered for use on public highways, streets, roads, or other public ways. Examples include, but are not limited to, dune buggies, all-terrain vehicles, snowmobiles, boats, and personal water craft.
Street-Legal Vehicle: Any instrument of conveyance which can be lawfully licensed or registered for use on public highways, streets, roads, or other public ways. Examples include, but are not limited to, automobiles, trucks, vans, trailers, motor homes or recreational vehicles, campers, motorcycles, and mopeds.
WELFARE: The public's well-being in any respect including matters of health, peace, safety, order, and morals. (Ord. 468, 2017)
NUISANCE CODE
Part 2
(continued from last week)
UNLAWFUL ACTS AND ENFORCEMENT:
It shall be unlawful to maintain, or permit to be maintained, the nuisances described in this chapter, as well as those matters described in this Code as a "public nuisance", within the unincorporated area of White Pine County. Any violation cited by an enforcement official pursuant to this chapter or chapter 6.30 of this title, as amended, shall be subject to the remedies and enforcement provisions of the codes. The enforcement official must not issue notices of violation or citations in a field of enforcement in which the official is not employed, but in the event this occurs it alone shall not serve to invalidate the notice or citation. (Ord. 468, 2017)
6.29.108:
PUBLIC NUISANCES:
  In the unincorporated area of the County, a public nuisance is anything described in this chapter as such, and is further defined as:
      A. The existence of any dangerous condition or structure, or any property in a condition adverse or detrimental to public health, safety, or general welfare.
      B. Maintenance of property, or any structure, in such a state of disrepair or deterioration that could:
   1. Cause harm to persons, or
   2. Cause damage to property or improvements in the immediate vicinity, or
     3. Cause or contribute to blight and cause a substantial reduction of economic value of neighboring properties.
      C. Structures that have been partially constructed and have not made substantial progress towards completion for a period of nine (9) months or longer, or structures that have been partially destroyed or demolished by fire or other causes and remain in such a state for a period of nine (9) months or longer.
      D. Property having adjacent sidewalks, parkways, and/or alleys that are not maintained in a safe and sanitary condition, including, but not limited to, trash, weeds, oil, or similar conditions that interfere with their use.
    E. Any vegetation, equipment or structure that may endanger in any manner the security or safe use of, or any access to, any street, utility line, sewer or public improved place.
    F. The existence of
debris-refuse-rubbish or garbage that could cause harm to persons, or be materially detrimental to property or improvements in the immediate vicinity, or could cause appreciable diminution of property values in the immediate vicinity, or contribute to blight and appreciable diminution of the use, enjoyment, or aesthetic value of property or improvements in the immediate vicinity, or could become a harborage for rodents or other vermin, an attractive nuisance, a fire hazard, or in any other way detrimental to public health, safety, or welfare. Large, remote lands in their natural state, and difficult to service with large machinery due to terrain and governmental regulations, are exempt unless an actual and probable danger exists.
      G. The existence of any of the following on the exterior of the property of a residential foreclosure:
   1.Excessive foliage growth which diminishes the value of the property or of surrounding properties;
      2. Trespassers remaining on the property;
    3. Mosquito larvae growing in standing water; and
   4. Any other condition that creates a nuisance as provided in this chapter. Any enforcement of this section must be consistent with the provisions concerning residential foreclosures within Nevada Revised Statutes chapter 40, as amended.
      H. Outdoor storage of any building materials, appliances, debris-refuse-rubbish, junk vehicles, or garbage in public view except as otherwise permitted by this chapter or as otherwise authorized. Junk vehicles authorized for display by County written permission are exempt from this section.
       I. Structures used for the unlawful manufacture or distribution of controlled substances as defined in and regulated pursuant to Nevada Revised Statutes chapter 453, as amended.
      J. A building or place regularly and continuously used by the members of a criminal gang to engage in, or facilitate the commission of, crimes by the criminal gang.
     Any enforcement of this section must be consistent with the provisions concerning criminal gangs within Nevada Revised Statutes chapter 244, as amended.
      K. Attractive nuisances, except as otherwise provided in Nevada Revised Statutes 40.140, as amended, concerning agricultural activity and shooting ranges.
      L. Land that has been altered so as to cause or contribute to erosion, subsidence, or surface water drainage impacting public or private property.
      M. The grading of land in any manner except as authorized pursuant to title 17 of this code, as amended. The grading of land incidental to the use of land for existing farming activities is exempt from this section.
      N. The discharge of pollutants into receiving waters or into the County's stormwater management system.
      O. The existence of hazardous waste in a manner not consistent with applicable County, State or Federal regulations.
      P. Obstruction of a public road or recorded public trails.
      Q. The operation of a motorcycle or an off-road vehicle on public or private land within three hundred feet (300') of any residence owned or occupied by another unless for:
   1. Purposes of ingress onto or egress from the operator's property, or
   2. Traditional use for property maintenance or on property actively used primarily for farming, or
   3. Operation of a lawful vehicle on public streets and highways, or
4. The official business of the military, fire, emergency or law enforcement.
      R. With the exception of pre-existing agricultural activities pursuant to Nevada Revised Statutes 40.140, as amended, the keeping, harboring or owning any animal that by making loud and frequent sounds causes annoyance to, or disturbance of the peace or comfort of, the neighborhood or a reasonable person of normal sensitivities in the vicinity.
      S. Any animal, except domestic cats, found off the real property of or not under the control of its owner or other person responsible for it within the congested areas as established in title 8 of this Code, as amended.
     T. Parking in or obstructing an officially designated fire lane or fire hydrant.
    U. Marking, etching, scratching, drawing, or painting graffiti. (Ord. 468, 2017)
6.29.110: VIOLATION – CRIMINAL PENALTY:
    Any person who shall violate any of the provisions of this chapter hereby adopted or fail to comply with said chapter shall be deemed guilty of a misdemeanor, and shall be punishable by a fine not to exceed one thousand dollars ($1,000.00) or by imprisonment in the White Pine County Jail for a term not to exceed six (6) months, or by both fine and imprisonment. (Ord. 468, 2017)
Geri Wop