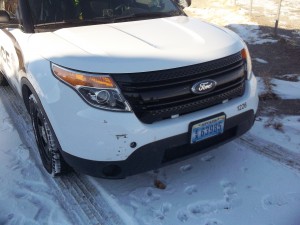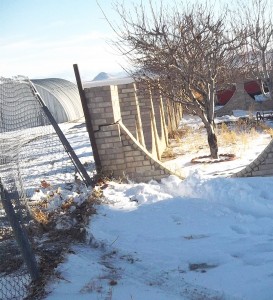 On Monday, February 1st, West Wendover PD responded to a call for a stolen car two days prior, the thief being Jose Rodriguez. Jose admitted taking the vehicle to a family member, who in turn called  the police. Jose left the area before the police arrived, however the officers spotted him walking on the side of the road. When the officer attempted to make contact with him, he ran away. After a brief foot pursuit Jose was located hiding in a storage container behind the West Wendover High School and was taken into custody.
During the pursuit, an officer that was following Jose in a patrol car through an empty lot had been unable to stop prior to striking a fence. The damage was considered minor to both the fence and the police car, and no one was injured.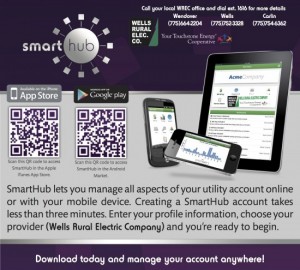 Other Arrests:
On January 28, Michelle Tabudlo, a 34 years old woman, came to the police department to claim a piece of lost and found property. Local officers soon learned that the woman had a warrant for her arrest from Henderson Nevada with a charged listed as possession, receiving stolen vehicle. Michelle was taken into custody without incident, and while being searched, the officer found a hypodermic needle on her, which resulted in an additional charge for unlawful possession of drug paraphernalia.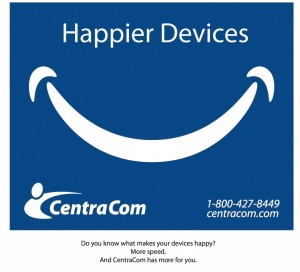 On January 29, officers who knew that Shawn Ratliff, a 20 years old man from West Wendover, had a warrant for his arrest,  saw him in as a passenger  in a vehicle, and initiated a traffic stop. Shawn was taken into custody for the warrant without incident. While searching him, they found on him a glass pipe and small amount of narcotics. This resulted in additional charges of unlawful possession of a controlled substance and drug paraphernalia.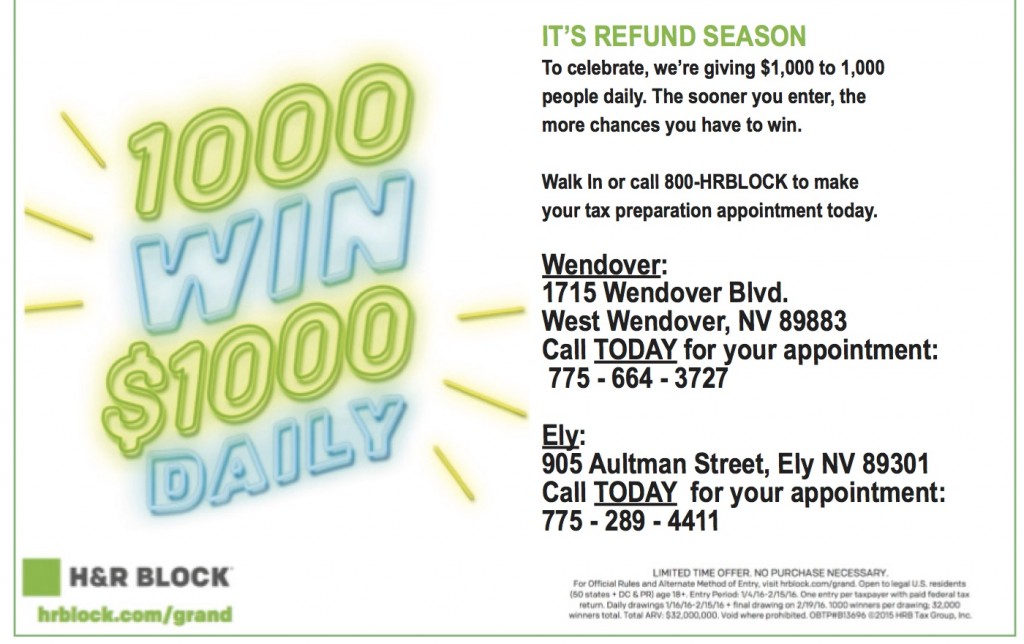 On February 1st, Wendover officers responded to the Montego Bay casino to assist their security personnel with a man, Joshua Pearson, 40 years old, from  Salt Lake City. They were detaining him for attempting to cash a fraudulent check. Joshua said that he had received a check through the mail and was just trying to cash it, prior to being detained. The officers contacted the company that the check was issued from and learned that it was  in fact, a fraudulent check. Pearson was taken into custody.
On February 1st, officers were contacted by the Peppermill casino security and told that a 47 year old female by the name of Laura Larsen, from Salt Lake City Utah, had been removed from their property and warned to not return or else face a trespassing charge. When that woman returned to the Peppermill later that day, she was detained by the casino security. She was taken into custody for the sole charge of trespassing without incident.
On February 3rd, officers took a report of a stolen vehicle from the Wendover Nugget. During regular patrol the officers soon spotted the vehicle travelling on Wendover Boulevard. They did a traffic stop and the driver was identified as Brad Steward, a 34 year old man from Midvale Utah. He was taken into custody for grand larceny and possession of a stolen vehicle. During his search, the officer found several keys and fobs for all makes and models of vehicles suggesting that Brad may have been able to use these items on multiple vehicles. He was charged with possession of burglary tools.
A passenger in the vehicle was released after officers learned that he had only been picked up after asking for a ride to Salt Lake City.