A facebook posting of the photo, name and address of a BLM Ranger may have been at least partly behind the federal agency's decision to retreat from a range war in Clark County.
According to confidential sources the facebook posting created an atmosphere of extreme reluctance from the rangers to continue the round up of cattle on the Bundy ranch. And that at least several rangers indicated they would like to be transfered and failing that would not follow orders to confront or disperse demonstrators.
"I heard rumors that some personal were getting a little reluctant," said Nevada Assemblyman John Ellison. "But that is all it was rumors."
The time line however is telling.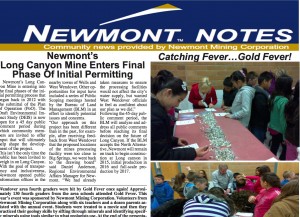 On Friday April 10th the photo name and address of one ranger, Michael Roop, was posted on Facebook by Utah countable Katina M. Young with the caption: "This is Michael Roop! He works for the BLM out of Portland, Oregon! He is the one who threw 57 year old Margaret Houston to the ground! She had her back to him and never knew it was coming! Share his photo and info to all you know! This man needs to lose his job!"
Within minutes the photo and more of Roop's personal information including his phone number  was posted on over a dozen websites and blogs.
Highly critical e-mails addressed to Roop and phone calls using the number published began shortly later and did not let up.
Less than 12 hours after the first posting the BLM announced it was retreating in the range war and would be giving Bundy's cattle back with this statement:
"As we have said from the beginning of the gather to remove illegal cattle from federal land consistent with court orders, a safe and peaceful operation is our number one priority. After one week, we have made progress in enforcing two recent court orders to remove the trespass cattle from public lands that belong to all Americans," wrote BLM director Neil Kornze said in a statement.
"Based on information about conditions on the ground, and in consultation with law enforcement, we have made a decision to conclude the cattle gather because of our serious concern about the safety of employees and members of the public," he added. "We ask that all parties in the area remain peaceful and law-abiding as the Bureau of Land Management and National Park Service work to end the operation in an orderly manner."
Kornze, a former senior aide to Sen. Reid, called ranching an "important part of our nation's heritage" and accused Bundy of failing to comply with multiple court orders to remove the cattle. According to Kornze's statement, Bundy owes $1 million in grazing fees.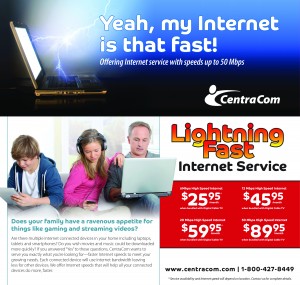 The legal arguments of the story evaporated late last week with videos that showed BLM rangers including Roop attacking protesters with taser pistols and police dogs.
The videos went viral and a virtual army of supporters some armed some not bagan to converge on the somewhat aptly named Bunkerville, Nevada.
"I am not sorry I posted the photo and I would do it again," Young said. "I am a law enforcement officer and we are not supposed to behave in that manner. It did get me banned from making new posting on Facebook for 24 hours because someone complained but by then it was too late and there was no way I am taking the post down."
Young added that she had several other photos of rangers that could be similar 'named and shamed' that could be posted should the situation arise.
The crisis began last week when armed federal officials and contract cowboys were brought in this week to execute a 2013 court order and remove the trespassing cattle.
cows.
"It's high time for the BLM to do its job and give the [endangered desert] tortoises and the Gold Butte area the protection they need and are legally entitled to," senior Center for Biological Diversity scientist Rob Mrowka told the Mesquite Local News. "As the tortoises emerge from their winter sleep, they are finding their much-needed food consumed by cattle."
The herd belonging to Clive Bundy, also hinders the plants' ability to recover from wildfires, tramples rare species, damages ancient American Indian cultural sites and endangers recreationists, Mrowka added.
The Bureau of Land Management website says Bundy has defied trespass laws for more than two decades, ignored rules and fees that other cattle ranchers have observed and refused "repeated attempts to resolve the matter administratively and judicially," according to TheBlaze. While Bundy stated that he owed the BLM $300,000 in back grazing fees, spokeswoman Kirsten Cannon put the figure closer to $1.1 million.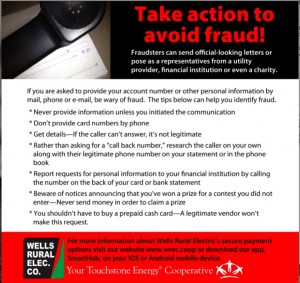 The roundup of the approximately 900 unwelcome cattle could cost as much as $3 million. But the 68-year-old Bundy has remained unintimidated.
Since 1993, Bundy has been battling the agency, as well as the National Park Service, the Center for Biological Diversity and the courts, to graze his cattle on 150 square miles of Gold Butte scrub land in the Lake Mead National Recreation Area. He stopped paying his grazing fees back then, saying he "fired" the Bureau of Land Management as land manager. His Mormon ancestors had tilled the unforgiving soil since 1887, long before the 1934 Taylor Grazing Act allowed the federal government to seize control, TheBlaze reported.
"I have raised cattle on that land, which is public land for the people of Clark County, all my life. Why I raise cattle there and why I can raise cattle there is because I have preemptive rights," he asserted, explaining to TheBlaze that this includes the right to forage, too.
Furthermore, Bundy has argued that it is the United States trespassing on Clark County, Nev., land, not he, and that he is a better steward of the land. He points out that the manure from his cows fertilizes the soil, that he's built water sources for wildlife, and that his cattle prevent the vegetation from growing overly dense and creating a fire hazard.
The round-up comes at a time when the retail price of beef has hit historic high and is not expected to go down anytime soon.