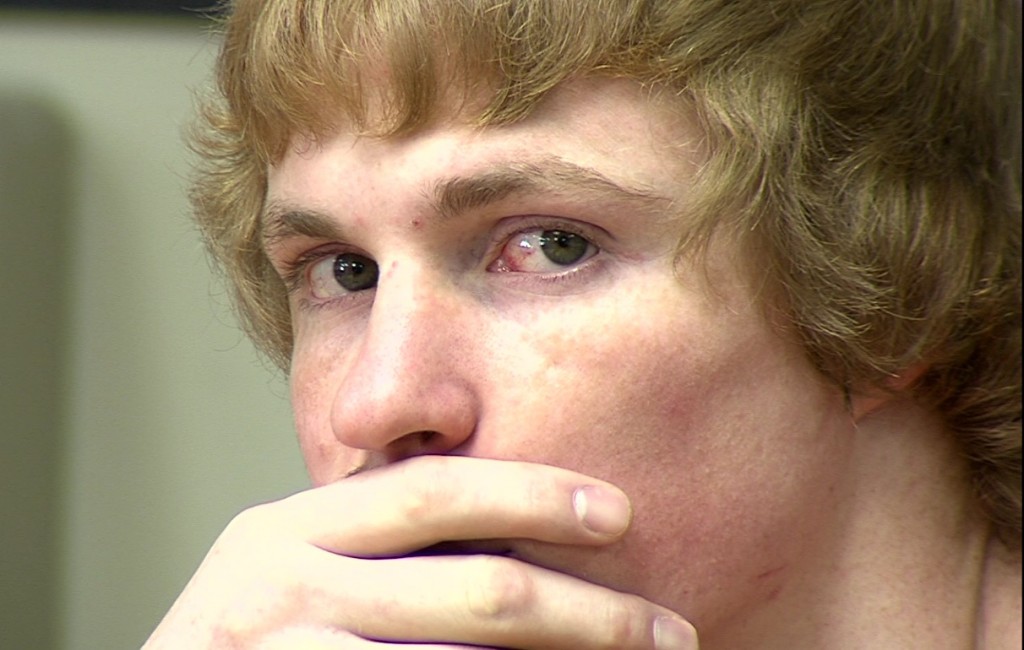 Patten Sentencing Postponed For Psych Evaluation
Convicted killer Kody Patten's sentencing date was pushed back 24 days this week by District Judge Dan Papez.
The request for a postponement came from Patten's lawyers who argued for the extra time to complete a psychiatric evaluation of their client.
Two weeks ago Judge Papez accepted their motion to present expert testimony from Reno Psychologist Ted Young.
While it is unknown exactly what Young will testify to, it has been Patten's attorneys contention all along that their client was little more than a dupe, and that the real mastermind of Mickie Costanzo's killing was Toni Fratto.
Of the two confessed killers Patten certainly had the longer history of violence. Anecdotes about Patten's assaults on other children go back to the days he was in day-care, while Fratto has been described as a meek mouse of a girl.
But while Patten has the more violent history of the two, his lawyers have implied that he lacked a motive to kill Mickie Costanzo.
Patten's lawyers have implied however that beneath that mild front Toni Fratto was seething with hatred and rage toward Costanzo and they claim Fratto's diaries support their claim.
Some of the most damning entries could be read during Patten's sentencing. If Patten had gone to trial, it was a certainty that Patten's attorney would have tried to cast Fratto as the instigator of the brutal killing. But Patten pled guilty to first degree murder while Fratto his girlfriend was allowed to plead to second degree murder.
Fratto was sentence this April to 18 years to life on one count of second degree murder after striking a plea bargain with the Elko District Attorney office. Originally facing a first degree murder charge like her boyfriend District Attorney Marc Torvinen allowed the 19 year old teen to plead to the lesser charge in exchange for her testimony against Patten. According to Patten's own attorney John Ohlson of Reno, Fratto's testimony would have almost assured his client ending up on death row if the case went to trial.
Less than a week after Fratto was sentenced Patten also accepted a deal. In his case however the only thing Torvinen conceded in the deal was to take the death penalty off the table. Patten faces a possible sentence of life without the possibility of parole. For Patten and his attorney anything less than that would be a win and somehow they must convince Judge Dan Papez that sometime in the very far future Kody Patten should have at least the hope of leaving prison.
Toward that end Patten's attorney's have booked the entire day to present their case for leniency. Interested observers have likened Patten's attorneys presumed effort as closing the barn door after the horse has escaped.
'They can put on a full dog and pony show if they want," said one attorney. "He still pled guilty to first degree murder."
Patten's defense may just argue that their client as evidence by his long history of violent behavior may have been unable to control himself during the commission of the crime and that Fratto used Patten as an attack dog to get rid of a rival. In fact Patten's attorney could well argue that their client is mentally ill and therefore not deserving of life behind bars.
Currently, there is no standard test for psychopathy in children, but a growing number of psychologists believe that psychopathy, like autism, is a distinct neurological condition — one that can be identified in children as young as 5. Crucial to this diagnosis are callous-unemotional traits, which most researchers now believe distinguish "fledgling psychopaths" from children with ordinary conduct disorder, who are also impulsive and hard to control and exhibit hostile or violent behavior. According to some studies, roughly one-third of children with severe behavioral problems like the aggressive disobedience also test above normal on callous-unemotional traits.