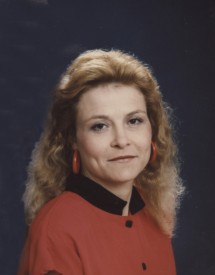 Our beloved mother, grandmother, great-grandmother, sister, aunt and friend passed away peacefully at home January 23, 2015.
Born July 10, 1954, in Salt Lake City, Utah.  Daughter of Marion Barnwell, Reed Jensen and step-mother Diane Jensen.  She graduated from George Whittell High School in Zephyr Cove, Nevada.  Studied journalism at the University of Utah.  Married to Russell Draper, October 7, 1984, later solemnized in LDS temple.  As a longtime supporter of community causes, she was former president to the Wendover PTO, Coach of the local Odyssey of the Mind program, and also held various positions in the LDS church.  Lover of black labs and a rescuer of stray cats and stray people, Brenda had a big heart.  Her home was always open to friends and neighborhood kids.
Longtime resident of Wendover.  She was employed by Wells Rural Electric, City of Wendover, Utah, and the Peppermill Corporation.  With her love of journalism, she was the editor in chief of the Wendover Relay in the early 1980's.
Survived by husband Russell; children Angelina Arrien (Andrew); Gina Gregory (Terrill); Ben Draper (Jenna); Sara Griffin (Josh); Jessica Draper (Frank);  grandchildren Drew Arrien (Maria); Avery Arrien (Ashley); Gaven Arrien; Nolan Gregory; Gracie Arrien; Rion Griffin; Isabelle Draper; Adylynn Griffin; Alayna Draper; Brynlee Draper; great-grandchild Johnny; brother Billy Barnwell (Tina); sister Jan Oelkers (Monty); Mother Marion Barnwell; Father Reed Jensen and step-mother Diane Jensen.
Viewing will be held at Wendover LDS church, 269  2nd Street, Wendover, Utah, Friday, January 30th at 10:00 am, Funeral Services at 12:00 pm.  Interment at Wendover Cemetery.  Luncheon to follow.  Online condolences may be made atwww.larkinmortuary.com
Mere words cannot express what this wonderful woman meant to all those who knew her.  She touched the lives of all those she met.  Hers was a heart that shone with the true light of our Savior's love.  We will all miss her immeasurably.