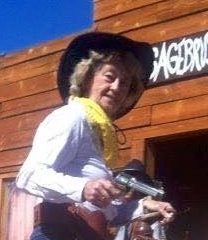 Philosopher Camus wrote "Always go too far, because that's where you will find the truth."
White Pine County Tourism and
Recreation Board
May 19, 2016
Public Comment:
  Bryane Goeringer (Jailhouse Casino ) "We have been following what the city has done with taking the 2%, this is boarder line legal. We should be getting some legal advice from the Attorney General's office. I feel the representatives on this board you guys should look into this."
  Shane Bybee (Copper Queen Hotel) "I agree with Frank, I feel it is you guys who should review this. With the mines soft, this cuts the lags  off tourism. I would like to have a meeting with the hotel/ motel owners on the agenda."
  Chairman Flanges "Mr Bybee  you had a suggestion. We will put this on the agenda for our next meeting."
Budget – 2016 – 2017 passed
Review of the financial report
  Ed "The room tax is down 15 % again this month. I expect the room tax to be $957,000., we had expected $897,000."
Revenues –
Room taxes (6-30-2015) $1,205,846.  (6-30-2016) $1,069,650.  Expected (6-30-20017) $1,100,000.
Nevada Northern Rail Road Report
  The rider ship is down. Grants are being applied for.
  The 2016 Annual Family Law Conference will be moving their conference from Ely to another small town. They has out grown Ely.
Statements from candidates in the County Commission Primary
Johnathan Dishong
I have been asked for a profile by "The Ely Times" and since they are not likely to print it all I am posting it on here.
I am a father, a husband, a servant and a friend. Those are the things that  matter most in my profile.
We own and operate:
Dishong & Daughters L.P. 7 years
Simplistic Solutions L.P. 3 years
Simplistic Solutions a 501(c)3 Nonprofit
I started: Currently (President and Director)
Projects; Seniors Wood Projects 3 years
Computers For Kids 3 years
Computers For Seniors
New; Game night, Cash Flow For Kids
You Are Not Alone
More on those projects if your interested on another post coming soon.
Employment; KGHM Robinson
Vision For White Pine County:
I see a time when it cost less to live here through less taxes and responsible spending. When local governments work together for the common good of everyone. Where people move here for the outstanding schools and innovative learning. I see a future where small time manufacturing using modern equipment is created in Ely in waves. Homes and jobs growing at a good rates. A place where we preserve our heritage from our historic buildings to our time test tradition of volunteerism. Can you see the path that leads evermore upwards? It doesn't take everyone to pursue a future like this (just a few) to build, to follow paths and to stand steady. Where the doing of a thing doesn't have to do with personal gain and everything to do with the fact that it should be done. I see an Ely where our seniors are prized, valued, and loved for who they are, knowledge and capabilities. I not only see these things. I see a path that will get us there.
Mike Coster
As you know, I'm running for reelection as a County Commissioner. This year, this Commission seat will (most likely) be decided in the Primary election since my opponent is in the same political party. Voting starts soon, and you need to know my positions on important items. And, surprise, they are the same points I promised you 4 years ago and have stuck to as your representative.
I will not support any new tax or tax increases. I committed to that when I sought election the first time, and I have NOT voted for any new taxes or tax increases.
My opponent in the Primary is concerned about the golf course and is running to "protect" it. He and others think that my unwillingness to add another ½ % room tax increase is "anti-golf course." It isn't. I am trying to raise more funds for the golf course to have a balanced budget, but money can come from existing tour and rec program. I informed the golf pro of that in a meeting he asked me to attend, and I have said the same more recently in a Commission meeting.
The County room tax is 11%, they want ½ percent for the golf course, and another 2% increase is sought by the T&Rec Board. 13.5% would make ours the highest in Nevada — and put us above both of the two rates in place in Clark County/Las Vegas.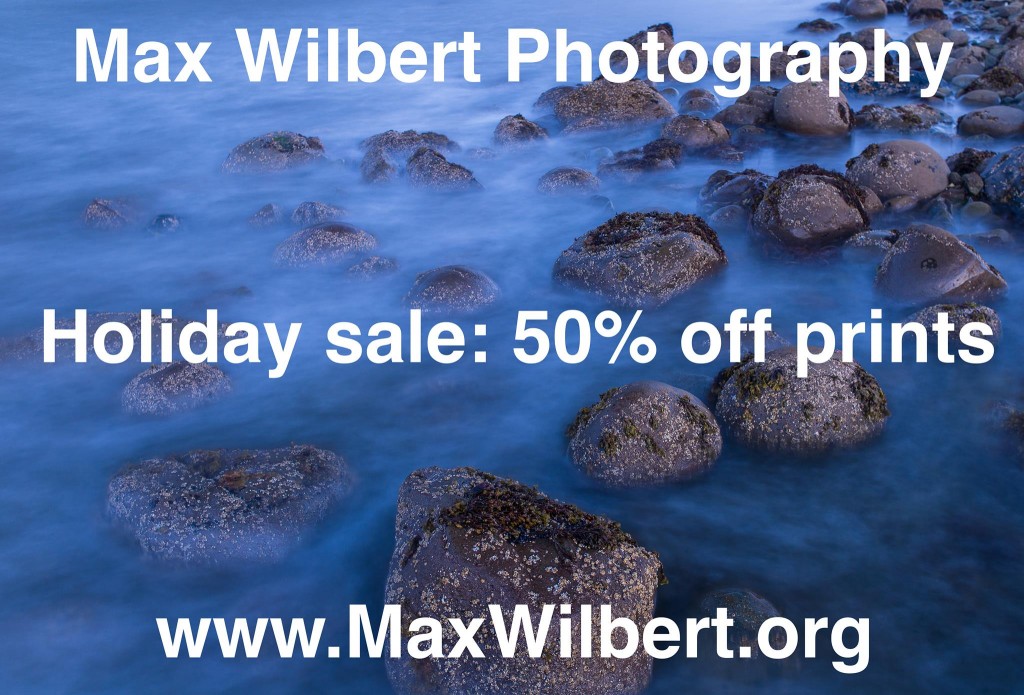 My view is this: White Pine County residents are overtaxed. WP County has plenty of taxes and not enough accountability for that money. We need to scrutinize each particular budget and if there REALLY aren't enough revenues after reallocating and reducing expenses, and only then could legitimately consider any new/increased tax. (Room tax, sales tax, electric franchise tax, or other.)  This has not been done by the County during my time on the County Commission, despite my efforts and public comments. Tour and Rec, for example, is very vague on their budget, particularly travel and personnel costs, and does not warrant an increase in the tax without a real showing of need — and a clear plan for that tax money. My opponent has spoken at the City Council meeting in support of the tax, though the majority of the hotel/motel operators have spoken against room tax increases, saying it will only be bad for business.
And the problem exists at the Commission itself, too.  The County Commission KNOWS of potential cost savings, but the 3 person majority has declined to take action. We've been given two years of promises to "look at it in the future." Can you say "smoke and mirrors?"  One Commission candidate said they would not support the electrical franchise tax before they were elected, but only 2 months after the election voted for it. (And it was a 3-step increase, adding more tax in 2017 and 2019!), explaining that they didn't realize how badly the revenues were needed. Your representatives need to do their homework and keep their commitments to voters.  I have and I will continue.
Thanks for reading this and bring on the questions.
Richard Howe
My name is Richard Howe and I am seeking re-election to the W.P. county Commission in seat 4.
  I was raised in Ely along with 5 brothers and 1 sister. We all attended White Pine County Schools in the 1950's, 60's and 70's. Myself and brother Steven both attended Sacred Heart school from the day it opened in 1958. I attended White Pine High School and graduated in 1968. While in high school, I played football , basket ball and baseball.
  Upon graduation from High School I was the 1st person in our class to get drafted into the U.S. Army, where I proudly served from June 68 to June 70. From my family 5 of us boys served in the U.S. Military. 3 in the Army, 1 in the Navy and 1 National Guard. My younger brother Steven was 1 of the 15 heroes from White Pine County that were killed in action in Vietnam.
  After my military service I returned to White Pine County, where I went to work for Kennecott. I worked there for 6 years until the big layoff in 1976, at which time I began my career with the U.S. Postal Service, where I worked for 34 years until my retirement .
  I have 4 sons, Richard, Steven, Peter and Patrick. Next year Patrick will join Steven and Peter as college graduates of U.N.R. Peter also has a masters degree from U. C. Davis California.
  I have 4 grand children, Stevens son Nicholas & daughter Emily. Peter's has 2 boys, Trent & Ryland.
  I have always been very active in White Pine County, chairing the last 2 all class reunions. Through the reunions we raised several thousands dollars all of which remained right here in White Pine. Nearly every non- profits received large donations from these events. The weekends these were held also pumped thousands into the local economy. I was also heavily involved in getting large donations from our mining industry, make large donations to the local Senior Center, charter school (McGill renovation committee, just to name a few.)
  Over the years my passion has always been the volunteers of White Pine. I have put on the last 5 High School assemblies, working with the W.P. Community Choir. We strive to keep the memories of those who served always in the minds of our youth.
  The most memorable and rewarding thing I have ever done was with the major donation from the Robinson mine. I was able to organize a special trip called the "Honor Flight" for our WWII Vets to go to Washington  D.C. (Free of charge). These Heroes now well into their 80s were treated to an event that will remain with them for ever.
  I have served on the commission for 3 1/2 years and have always been a strong voice for you the citizens of White Pine. I consider myself to be a strong fiscal conservative. I have strived to achieve a balanced budget although this has not been achieved. I remain committed to attain this goal. This year during the budget cycle, I gave the commission what I believe was a path to balancing the budget. None of my idea were adopted. They involved very hard decisions, decisions I believe need to be addressed if we are going to balance the budget.
  I am proud of my service to you the citizens. Every vote that I made, I believe were in the best interest of all the citizens of white pine county and not the special interest.
  I would appreciate your continued support.
Thank you Richard Howe
Monday's – Celebrate Recovery, – 7pm (775-410-1341)
27 – Dr. Heck (running US Senate) 10:00 at the Prospector Hotel
28 – Renaissance Village opens10-4 p.m.
30 – VFW Memorial Day Celebration – 11:00am – Court House
         Luncheon to follow at VFW Hall
JUNE
4, 11, 18, 25  – Renaissance Village open10-4 p.m.
1 – Nevada Legal ServicesChamber Office1-3 p.m.775-753-5880
3 – FUN FRIDAYSculpture Park4-7 p.m.775-289-8877
11- William Bee Ririe Wellness FairLDS Stake Center 7-12775-289-3612 x346
11 – Tears, Fears & Beers Mountain Bike Race-Meet at Broadbent Park  8 a.m.
14 – Elk's Flag Day CeremonyElk's Lodge
17-19Snake Valley Festival
18 – Mixed Couples Golf TourneyGolf Course8 a.m.775-289-4095
18 – Friends of NRA BanquetConvention Center
21 – Chamber Annual Dinner in the ParkCounty Park4 p.m.775-289-8877
24 – Cocktails & Cannons Boat ShowRamada Inn5-7 p.m.775-289-3720
25 – Cocktails & Cannons Race DayCave Lake1 p.m.775-289-3720
25 – Cocktails & Cannons Fireworks Show    ""9 p.m.775-289-3720
25 – White Pine GymkhanaFairgrounds
28 – VFW Tuesday DinnerVFW Hall6-8 p.m.
JULY
3 – WPHS Class of 1971's 45th Reunion
2, 9, 16, 23, 30  – Renaissance Village open10-4 p.m.
1 – FUN FRIDAYSculpture Park   4-7 p.m.775-289-8877
2 – Athletic Boosters BFDCounty Park5 p.m.775-296-0474
2 – Class of 1966 ReunionConvention
16 – National Speleological  Society, luncheon & entertainment at County park and the unveiling of the new mural on the Park View Motel
May Calendar:
23 – Learning Bridge Kindergarten GraduationElks Lodge6:30 p.m.
24 – WPHS Graduation Ceremonies        High School Football Field
25 – Learning Bridge 8th Grade Graduation       Charter School6:00 p.m.
25 – WPMS  8th Grade Promotion         Broadbent Park5:00 p.m.
28 – Renaissance Village opens10-4 p.m.
Geri Wop