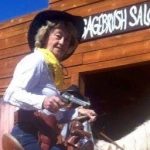 Philosopher Camus wrote "Always go too far, because that's where you will find the truth."
Great Teachers and Leaders Round Table Discussion White Pine High School, March 2, 2017
Discussion was led by Adam Young, Superintendent of White Pine County School District, with the guest speaker Dr. Anthony Mohammed.
Lunch was prepared by the culinary students. (it was an excellent lunch.)
Dr. Mohammed "I think it was wise for Mr. Young to invite people from the community, because one of the greatest assets you have is the community school system. It is the place where our future is developed.
  One of the greatest developments of American democracy is the public school system. We have a even  playing field and you don't have to be rich, taxpayers come together in this institution for you to be developed. In the period from 1940 to 1980 we were the real world's leading educational system. Other countries started to catch up to the game. What is innovative today quickly becomes a relic, what was great in 1950 is antiquated in 2017.
  We were in a industrial age. With automation, manufacturing is done with robots and countries where the labor is cheaper. So schools play an important role in the future. What are you going to need, more doctors, more innovators. You can get this from your school system. We cannot lose sight of the fact that we need to educate our young people for the future.
Nichole Baldwin "I know you've seen where we fall in the ranking. And you've seen what's taken place in other places you've gone. What do you think we can do here to improve?"
Dr. Mohammed "The worst thing that has come out of this last 15 years of this reform movement has been ranking. You don't rank your fire departments. What difference does it make to do ranking, it does nothing for the kids. The only thing the school district need to do is compete with is your  own. Be a better district tomorrow than you are today. We are 28th in the world in reading and 35th in math. Should we applaud the kids in Singapore? We need to get better and I recommend a book to you called Visible Learning.
  What can your teachers start do to do? There are four practices that are very very promising. One is the act of teacher collaboration. Teachers need to work together ."
Quote from Dr. Mohammed's article
"Keep the collaborative focus on the four essential questions; What do we want students to learn? How do we know if they have learned? How do we respond when students don't learn? and How do we respond when students have learned? These four corollary questions were designed to keep the collaborative team focused on the real work, student learning. To stay totally focused on these corollary questions takes discipline and peer pressure. When times get tough, it is easy to start to venture into other topics and vent frustration over things that are outside of our control. Make a commitment to stay focused on these four questions and your efficancy will increase."
  While discussing this theory with several adults, they agreed that one person could instruct them and they could not understand, but another person comes in and instruct some and they understand everything. We all learn differently and sometimes it just takes the right teacher.
  The use of chrome books was also brought up. The chrome books are great for students who are self driven. Not all students have this and they need explanation and training in the chrome books. When I spoke with several students and their parents, I found that a lot of assignments that were completed and sent to the teacher, could not be found and the student received an F on that assignment.
  Cooperation between the parent, the student and the teacher are needed to teach our children. Hostile attitudes not help.
  Just my thought – having accredited teachers does give the teachers confidence in their teaching. I feel there should be a way to have loans available to people who want to become teachers. Loans that with a 5 to 10 year commitment to teach in White Pine County should be forgiven.
Dr. Muhammad has a Facebook page "new frontier 21" that is very informative. I suggest that teachers and parents alike go to this page.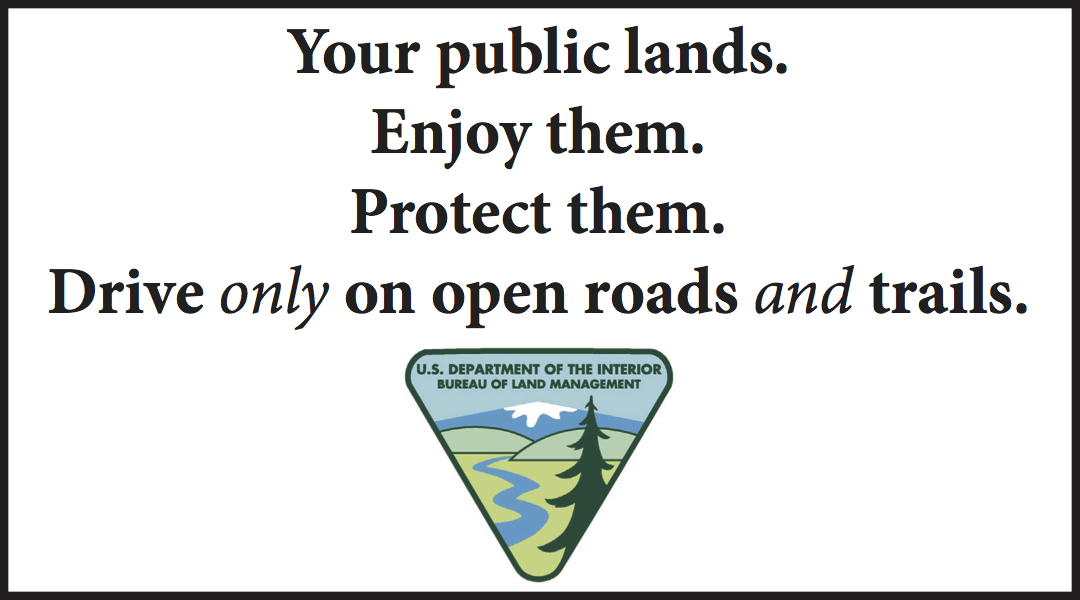 White Pine County Commission February 22
    Public Comment – Laura Oslund  Executive Director of PACE Coalition spoke about health services PACE could help provide White Pine County. PACE provides after school program for the DEN. Contact info. laura@pacecoalition.org.
    Mike Wheable spoke for George Chachas , who was unable to attend. George has issues with the Public Defender contract item, he believes looking at these dollar amounts,this should be put out for proposal.
—
Letter of support for Connect Nevada and others to improve and increase bandwidth of our local broadband.
5/0 vote to send letter
—
       Discussion/Update on work being done to account receivable on a County-wide basis.
  Stork "As airport manager I realize that having many contracts out there, we had no way of tracking income, money due, or penalties and fees we should be charging. In particularly I found one lease that was two years in the rear and I had to go collect that. We need a better way to keep track of the money due from leases and contracts."
  Francis "We do have accounting of money coming in and going out. What we don't have record of is money should be coming in outside tax bills."
  Discussion/Action/Possible Approval – County department heads and elected Officials to provide the County Clerk with list of current and active leases and contracts by April 3, 2017.
5/0 approved
(What can I say. The County should know what contracts and leases are out there and have a system to track the payments and the Finance Dept. should have all this all this information.)
—
Resigning from Board Positions: John Chachas – Water Advisory
Gretchen Derbidge – AG 13/Fair & Rodeo
Brad Block – Wildlife Advisory
Appointments: Mattie Maes – Local Emergency Planning Committee (Alternate for Social Services)
Vote 5/0 approved
—
Burton Hilton – to refund $639.18 to taxpayer for three years taxes on land sold twice. "It is land that is close to Comins Lake and it is a title issue that goes back to the 1950s when the land was sold to CB Cattle Co. The State of Nevada acquired it for the Wildlife Management Area. The State wants to build a dock and ran into ownership problems. The land was sold in the 70s (by the same person who no longer owned) to the Texas Land Company. The Texas land Company has been paying taxes on this land and have asked for a refund of all the taxes I've been paying. We can only go back three years."
5/0  approved
—
Discussion/Action/Possible Approval 60 day update from December 14, 2016 commission meeting regarding the county purchasing the New Ruth Club and conveying it to Simplistic Solutions pursuant to NRS 361–603 and an NRS 244–484.
   Hilton "The county would pay the due tax.(the County would be paying themselves with some going to EMS and Fire Department.) The county would acquire the property and convey it to Simplistic Solutions. Simplistic Solutions would convey it into a community service with various programs. Simplistic Solutions was to come back will in 60 days with a plan of action."
Johnathan Dishong " In your packet we answered some of the questions that the commissioners ask, one is of projects we have completed, cost of bring the property up to standard. There is one question that Mike Coster ask that was is not in your packet. That is that there are 75 students in Ruth. "
Perea "One of the things we ask is about funding. Do you have anything to report for funding to bring the building up to standard?"
Dishong "We are getting letters of support that have not come in yet. The problem is they want to make sure that we get the building, before they commit money to us."
"I think Geri said it best, the worst thing that can happen is we get the property we cleaned it up and do repairs, if we fail the county gets a piece of property back that is sellable and is free of liens."
   Howe "your request was that we pay the back taxes and give title to the property to you. I just don't think the county should open that can of worms."
  Dishong "It's not going to cost anyone for us to clean the place or to get the liens of the building. Also the condition of the building would mean the county would have to tear it down in the future. And this building would cost more than other buildings to tear down. I see this as a win-win for both the county and the Town of Ruth."
Bybee "I don't feel that they can get real confirmation of funds and tell they have ownership of the building. I feel tearing this building down would cost in the $40,000 range. I feel we need to give them the opportunity to see this thing through. I feel we have nothing to lose, when you take into consideration the back taxes. "
Wheable "If we come back in two years and the building is not in habitable, we can knock it down a lot easier and less expensive than in its present condition, if you remember the process we have gone through to knock down the three houses.
Mckenzie "I've been adding up the liens on this property at $21,000 and if they can get these liens removed. I am all for it."
Hilton "We have already started the process and the county will take possession  on April 20, 2017. At that time the commission will make the decision. At this time the commission would decide what restrictions to put on."
4/1 Howe vote no
(One thing not mentioned is this would be for the whole community and would have computers tables etc. set up for the whole community not just students. Anyone could come in and video chat, do homeschooling, use the electronic library, etc.)
—
Discussion / Action/Possible Approval of the lease extension between White Pine County and the State of Nevada acting through the Division of State Lands, for and on behalf of the Division of Forestry to include possible approval of a new lease rate and necessary terms regarding the location at White Pine County Industrial Park.
Blackham "This is a 20 year lease, they want to extend the lease another 20 years. They do realize that the $10 a year for lease will most likely be changed, but they would like a new lease."
The commissioners discussed and decided to increase the lease from $10 a year to $500 a year. This is the Honor Camp. The basis for the increase is the taxes on the property would be $418.21 a year.
5/0 Vote
—
Discussion/Action/Posible Approval of the public defenders contract with Richard Sears, Dylan Frehner and Jane Eberhardy for the period of July 1, 2017 through June 30, 2019 in the amount of $155,000 each plus additional fees pursuant to terms and conditions of the contract.
  This contract would increase their wage by 11% and would decrease their hours from 1611 to 1550 each. Contract will be for two years.
Francis "Basically we have to look at the financial impact, this will be a cost of $30,000 to the county. The hourly rate would increase from $90 an hour to $100 an hour. According to the terms of the contract if they go over the prescribed number of hours they can bill the county for those hours. According to the number of hours they worked last year we could see a significant increase in cost."
Stork "What were we paying the state public defenders when we use them?"
Frehner "Two years ago it was $390,000. But they did not cover everything we do."
Howe "This is a significant amount of money and we can't afford to give our own employees a 5% raise. We are going through the budget process ourselves next week. I don't think the county can just go out and hand you money. We need to wait until after our budget hearings."
  The question was asked in the last two years have the attorneys requested to be paid for hours worked over. The answer was no they have not, they were paid $435,000 a year for their services. New question was asked, with the reduction of hours will there be over hours pay? This cannot be answered at this time.
  It was brought up that the state legislators are considering mandating public defenders to all be state. Someone corrected this and said the legislators had dropped the mandatory state defenders, but if the county defenders did not do the job they would come in and take over.
5/0 to wait until after the budget hearings were set to consider any wage increase.
(George Chachas just made a recommended that these positions to be put out to bid. And I do agree with him. One thing I must say, I have always enjoyed listening to lawyers state their case. This one was no exception.)
Discussion/Update pertaining to the McGill slag ditch, flood issues, erosion of private property and legal responsibility.
History – The slag ditch was used by Kennecott.
1988 – the GID was give easement for over under and across the ditch from first street to the bottom of fourth Street
1989 – Kennettcott deeded to other entities
1999 – 55 ft. Was deeded to the county, but the county couldn't trespass to maintain the ditch.
2014 – The county gave the property to the GID.
  Debris and run off are causing damage to private property and undermining a driveway and a garage.
It was decided that the county needs to work with the GID to maintain the ditch.
Geri Wop