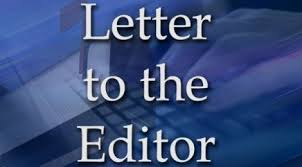 John, Jerry and Nick,
In the 2016 General Election the people of Nevada voted in favor of Question 2, allowing the possession and consumption of Recreational Marijuana for people 21 years and older. It passed by an even higher margin here in West Wendover than it did in the rest of the state. Despite this, you continue to drag your feet on allowing a Recreational Marijuana Dispensary here in the city. Your reasoning is that you want to "see how medical does" and "see if they are a good operator". Meanwhile, the ordinances you do pass are being sent back by the State of Nevada for being too strict. The citizens of West Wendover have already spoken on this matter. We overwhelmingly voted YES to Question 2. We are being left behind because of your indecision and non-action.
Mesquite, Nevada is a very similar town to us. They have been progressive towards Marijuana and are reaping the benefits. The dispensary there also employs 85 people making $16-$20 or more per hour. In the first quarter since Rec. became legal July 1st they have had over $4.4 million dollars in sales, over $2.5 million of that was recreational. Just the business license fee revenue brought in over $132,486 for the city for 1st Quarter and Quarter 2, which just ended will net over $150,000 in revenue for the city. That will work out to well over $500,000 DOLLARS the first year for the city's general fund.
Data shows us that gaming wins when new business is added – West Wendover casinos took in $23.3 million from gamblers in November, up 15% from last year – it is no coincidence that Lee's Liquor opened during the same period. Imagine the boom we'll see when a Dispensary finally opens!
The data is already there. You can look at Colorado, Washington, Oregon and even the rest of Nevada. All waiting does is cost our city money and our Citizens the opportunity of higher paying jobs and increased revenue at the ones they already have.
Quit saying no, and quit stalling. Follow the will of the voters and do the fiscally responsible thing for our city. Open it up to the free market and let it decide. If not, then please change the West Wendover City Motto from "Come Grow with Us" to "Come Say No with Us"
Sincerely,
Jeff Durham